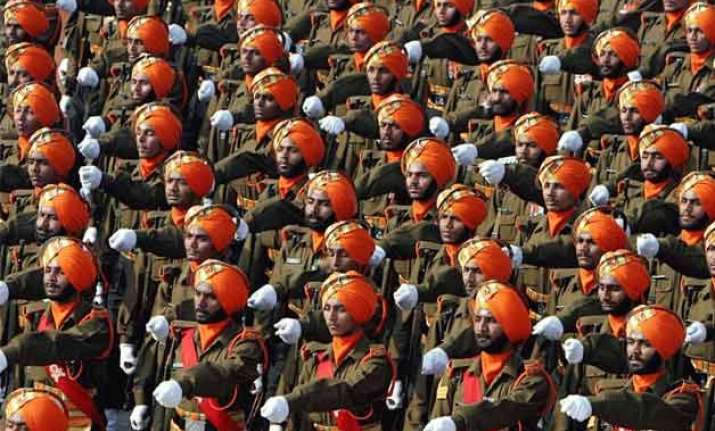 New Delhi: With each passing day, the social media is spreading its wings. Not just for escalating awareness about social evils or any current issue but some serious matters as well. Now the Indian Army personnel are  using these medium to discuss their internal disputes.
The dispute within Indian Army over its promotion policy has started to boil over into social media. Discussions over various messaging groups have prompted calls for intervention to prevent fissures in its officer ranks from becoming crevasses that will be hard to bridge. The bitterness of the discussion has raised serious concern both inside and outside India Army.
Several officers have reported the springing up of WhatsApp groups and discussion forums in which messages, most of them critical of the infantry and artillery wings that stand to gain the most from the promotion policy, are exchanged between officers belonging to the other arms who feel wronged.
Through these messaging apps and social media, people related to this issue are easily getting information and developments related to it.
The issue is related to the contentious promotion policy, which gives a higher proportion of newly created senior ranks to the infantry and artillery arms at the cost of other army wings, has got some watchers of the situation likening it to a veritable Kurukshetra, with infantry and artillery ranged on one side and the remaining arms on the other.
Under this policy, adopted by the army in 2009 and aimed at reducing the age of officers commanding units on the border, officers from arms such as the armoured corps, mechanised infantry, signals and ordnance corps have a far lesser chance of attaining the rank of a Colonel and with it, ranks above it, compared with their counterparts in the artillery and infantry wings. According to one estimate, while 60% of Lt. Colonels in the infantry and artillery arms can become Colonels, the number is less than 30% in the other wings.
Last month, this policy was struck down by the armed forces tribunal. However, the defence ministry has gone in appeal against the verdict to the SC.