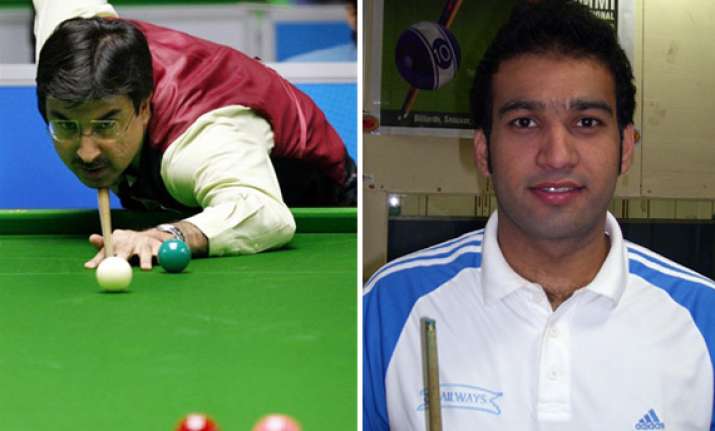 Karachi, March 3: India's participation in the 7-Nation International Snooker Championship in Pakistan looked all but set after the Pakistan High Comission in New Delhi issued visas to Yasin Merchant and Faisal Khan, Dawn reported.

The event, scheduled to run from March 4-9,  will now hold draws on March 3, the expected arrival date for the Indian team after they were initially denied visas a week ago.

"Pakistan High Commission in New Delhi has issued visas to Yasin Merchant and Faisal Khan and they may be reaching Karachi tomorrow," Pakistan Billiard and Snooker Association President Alamgir Shaikh said on Friday.

"Securing the visas for Indian team is big boost because Yasin Merchant is    a former Asian champion and had played here on many occasions in the past," he said.

The main attraction of the competition will be reigning IBSF World Champion Hussein Vafaei Ayouri of Iran.

Vafaei defeated Wales star Lee Walker in the final of the IBSF World Snooker Championship held in Bangalore, India last December.

The 17-year-old Vafaei beat Walker 10-9 in the best of 19 frames final after a 10-hour battle.

The Karachi championship will carry total prize money of $3100.

The winner of the championship will be getting a purse of $2,000 while the runner-up will be receiving US$1,000 and the highest break carries a cash award of US$100.

Of the other participants of the event, Thailand is expected to arrive in the wee hours of Saturday, while teams from Bahrain, Egypt, Iran and United Arab Emirates will be reach Karachi early Sunday morning.

The matches of the event will be played on four tables and in two sessions.

"There will be no formal opening ceremony and matches as per regulations," he said.