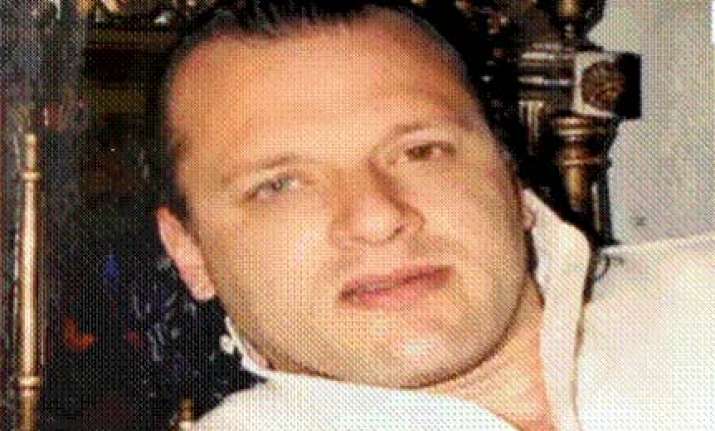 India will send a letter to the United States by the end of this week seeking direct access to David Headley, who pleaded guilty to 12 terror charges of conspiracy involving bombing public places in India and is currently in American custody. 
The letter, to be sent by the Home Ministry to the US Department of Justice, seeking dates for having direct access to Headley, under the plea bargain agreement between him and the American government, has been finalised. 
Through the letter, the Ministry will tell American authorities that a team of Indian investigators was ready and it could visit the US once a confirmation is given, official sources said. 
According to American law, the US Department of Justice will have to take permission from the Chicago court, which is hearing the 49-year-old terror suspect's case, about India's request to have direct access to him. The court will also take the view of Headley's lawyer before giving its consent for his interrogation by Indian investigators. 
Under the plea bargain, India can have access to the Pakistani-American, who has admitted to plotting the audacious Mumbai terror attacks, by deposition, video conferencing or through Letters Rogatory. Sources said India would also like to explore all the three, particularly deposition or face to face access. 
India has also decided to send a magistrate to the US to record his statement, which would be admissible as evidence in a court here. 
The magistrate will be sent when the US grants permission for direct access to Headley to record his statement under CrPC 164, which is admissible in an Indian court of law, the sources said. The statement would be crucial when a chargesheet is filed against Headley in Mumbai. 
Headley had last week pleaded guilty to all the 12 terror charges of conspiracy involving bombing public places in India, murdering and maiming persons and providing material support to foreign terrorist plots and Pakistan-based Lashker-e-Taiba besides aiding and abetting the murder of six US citizens in the 26/11 attacks that killed 166 people. He was arrested by the FBI in October last year. PTI