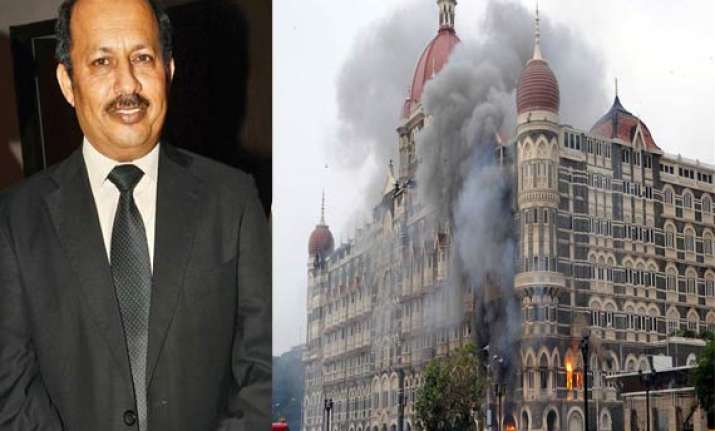 New Delhi/Islamabad: India today summoned Pakistan's Deputy High Commissioner and lodged a strong protest against the frequent adjournments of the ongoing Mumbai terror attacks case trial in Pakistan.
While Pakistan Deputy High Commissioner Mansoor Ahmed Khan was summoned to the Ministry of External Affairs here, Indian Deputy High Commissioner Gopal Baghlay went to the Pakistan Foreign Office in Islamabad and lodged a similar protest.
According to informed sources, Indian officials in their meetings with Pakistani officials both in New Delhi and Islamabad have sought regular briefing on the progress of the trial and the investigation being conducted by Pakistani authorities.
It is understood that Indian officials during the meetings reiterated the high importance India attaches to bring to justice all those responsible in Pakistan for the Mumbai terror attacks in 2008 in which 166 people were killed and hundred others injured.
For the seventh time in a row, a Pakistani anti-terrorism court trying the seven accused in the Mumbai attacks case adjourned the hearing on Wednesday.
In Islamabad, Pakistan informed Baghlay that efforts were being made for an early conclusion of the trial, according to a Pakistan Foreign Office statement.
Baghlay met Pakistan's Director General South Asia and SAARC.
"During the meeting he enquired about the progress being made in the Mumbai trial. The Director General stated that the trial was taking its legal course and efforts were being made for its early conclusion," the Foreign Office statement said.
The Pakistani official took the opportunity to also enquire about the 2007 Samjhauta Express blast investigations and said it was necessary that the outcome of these probes be shared with Pakistan at the earliest, the statement said.
India's move came after the anti-terrorism court in Pakistan trying the seven accused in the Mumbai attacks case adjourned the hearing on July 23 for more than a month as the judge had gone on a summer vacation.
The last hearing before July 23 and the one on June 25 could not be held because the judge was on leave.
The case proceedings have not been held on a regular basis following the absence of the prosecution lawyers.
In the May 28, June 4, June 18 and July 2 hearings, the prosecution lawyers had not appeared in the ATC Rawalpindi primarily owing to security concerns.
Lashkar-e-Taiba operations commander Zakiur Rehman Lakhvi, Abdul Wajid, Mazhar Iqbal, Hamad Amin Sadiq, Shahid Jameel Riaz, Jamil Ahmed and Anjum have been charged with planning, financing and executing the attacks in India's financial capital.