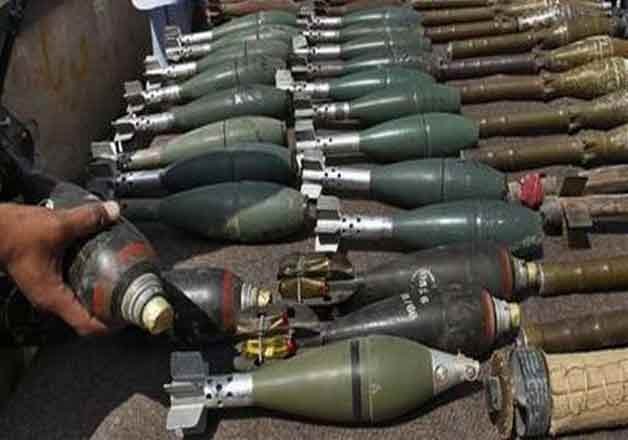 New Delhi: A disclosure of certain South African Intelligence documents have revealed that India was looking to buy Israeli weapons secretly through 'a parallel procurement system' via South Africa.
The documents obtained by The Guardian and Al-Jazeera, revealed that India showed interest in buying the warfare from companies fronted by former Mossad agents.
As per Indian Express report, one of the document in the Investigation Report states that "the initial investigation into Indian procurement identified a shopping list to procure inter alia nuclear, chemical, laser and conventional warfare technologies and hardware in the RSA (Republic of South Africa) market."
Labeled as Spy Cables, these documents span a period from 2006 to 2014 and expose the overlapping interests of various intelligence agencies.
One of the documents stated that in June 2013, while Israel's then President Shimon Peres raised concerns over Iran's nuclear programme and asked Delhi to intervene, an unnamed Israeli agent was in touch with India to sell weapons through a South African entity.
The document claimed that an Israeli procurement agent in the RSA (name redacted) acted as an Israeli link to supply Israeli armaments to selected countries including India.
It further added that since India had an excellent trade relationship with RSA so, possibly it would not agree to sell the sensitive technology or equipments to India hence India adopted a parallel procurement system to obtain goods or technology 'covertly'.
This is the same system which is used to verify prices on equipments or technology, the document further added.
Document also stated that in order to acquire early warning signals and trigger rocket systems, India contacted the Israeli procurement agent in the RSA. The same was established through operations (name redacted) which also had strong links with MOSSAD.
MOSSAD (name redacted) further had a company (name redacted) operated by Ex-MOSSAD members which if compromised, would not create any possible embarrassment for the Israeli government, added the document.
Al-Jazeera said that they have redacted certain names and sections to achieve "greater transparency without revealing the identities of undercover operatives" and to prevent any "threat to the public".
Reportedly, in the past decade, Israel has sold defense warfare to India of more than US$10bn and by 2013 it was India's second-largest supplier of arms and even briefly overtook Russia which is India's largest and oldest defense supplier.