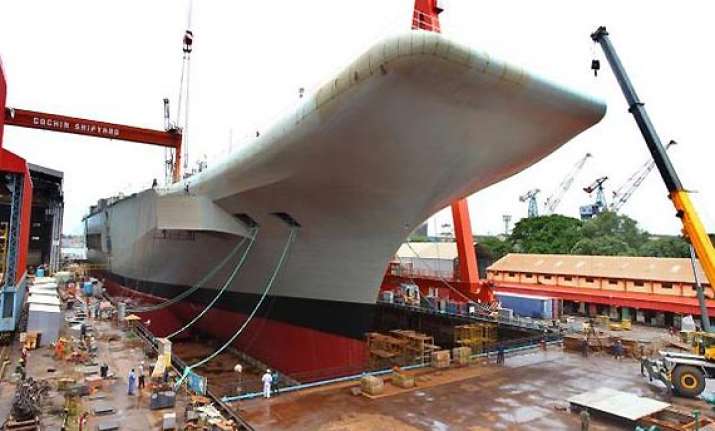 Mumbai: The decommissioned aircraft carrier of the Indian Navy, INS Vikrant, which played an important role in the 1971 Indo-Pak war, has been sold for Rs 60 crore.
The auction process of INS Vikrant was completed last week and a company named IB Commercial Pvt Ltd won the bid.
Earlier, the Maharashtra Government had expressed its inability to maintain Vikrant, the Indian Navy's first aircraft carrier which was commissioned in 1961. It was decommissioned in January 1997.
The defence source said that once the money is paid, the company will have to tow the ship away from the Naval Dockyard here, where it is anchored currently, within thirty days. 
"Condition of the ship is so bad that it is not worth converting it into a museum," a source said, adding that Navy would be able to use the space vacated by the ship in the Dockyard for some other fruitful purposes.