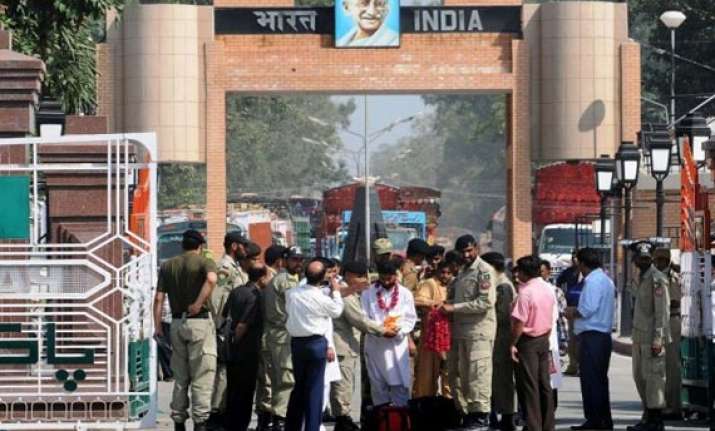 Amritsar, Jul 31: India on Tuesday released 22 Pakistani prisoners who were lodged in different prisons in northern India.
They were repatriated to their homeland through the Wagah border post. Those released including aged and young prisoners who had served jail terms of six months to more than 20 years.
A couple of the freed Pakistanis admitted that they had accidentally crossed over to the Indian border. Tuesday's repatriation was a goodwill gesture on India's part on the eve of Id-ul-Fitr.
"I would want to say that those who cross border should not do that and the governments of both the countries at the earliest should release the prisoners detained on these charges," said Mudassar Iqbal. 
Mudassar was released and repatriated after serving six months of his one year term. A couple of others alleged that they were innocent and false charges like trafficking in narcotic drugs had been framed against them. Umar Mulla, a prisoner sentenced to 19 years jail  in a case of narcotics smuggling was released on completion of 15 years of his term, as the rest of his term was commuted. 
"They did not find anything with us and neither did they get any evidence.  Then they reviewed the cases against all the five of us. Then I have no idea as to why and how they charged us with a case of having narcotics. We were sentenced for 15 years and two people were fined with Rs one lakh each and three were fined with  Rs 2 lakh each," added Umar Mulla. 
Mulla seemed happy on being sent back and thanked the Indian authorities for sending him  back to his family, which was waiting for him on the other side of the border.