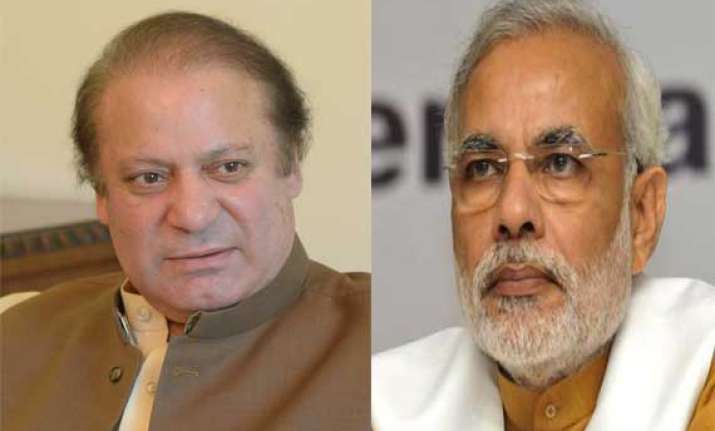 New Delhi: Foreign Secretaries of India and Pakistan will meet on August 25 in Islamabad to discuss the way forward in bilateral ties, which have made no headway since the interruption of dialogue process nearly two years ago.
A simultaneous announcement about the meeting was made from New Delhi and Islamabad today after Foreign Secretary Sujatha Singh and her Pakistani counterpart Aizaz Ahmad Chaudhry had a telephonic conversation.
An understanding that the Foreign Secretaries of the two countries will be in touch to see how to move forward on bilateral relations had been reached during the visit of Pakistani Prime Minister Nawaz Sharif  in May to attend the swearing-in of Prime Minister Narendra Modi. The two leaders had a "constructive" bilateral meeting for 45 minutes, a day after the ceremony.
Announcing the decision to hold Indo-Pak Foreign Secretaries meet, the Spokesperson in the External Affairs Ministry here said, "The two foreign secretaries had… a telephonic discussion and as part of that discussion they also discussed how they should move forward. And based on that telephonic conversation, they agreed that they will meet in Islamabad on August 25."
The Spokesperson noted that since there have been incidents of firing along the international boundary, Foreign Secretary Singh used the opportunity to raise the issue. Singh said "incidents of this nature will impede the positive work" that the political leaders of both the countries wish to undertake, according to the Spokesperson.
"She also reiterated that meaningful cooperation between the two countries cannot take place alongside violence and the sound of bullets on the border. To us and Pakistan, the maintenance of peace and tranquillity on the Line of Control is one of the most important Confidence Building Measures(CBMs)," he said.
Asked about the status of proposed gas pipeline between India and Pakistan, the Spokesperson did not give a direct reply and said the first contact at a diplomatic level following the two Prime Ministers' agreement happened today when Foreign Secretary Singh and her counterpart from Pakistan Aizaz had a telephonic conversation.
On whether the resumption of the dialogue process will be subject to stopping of firing along the LoC, he said it was too premature to comment on the matter.
In its press statement on the meeting, Pakistan government said, "In keeping with the vision of the two Prime Ministers to improve and establish good neighbourly relations, the Foreign Secretaries agreed that the dialogue process between the two countries should be result-oriented."