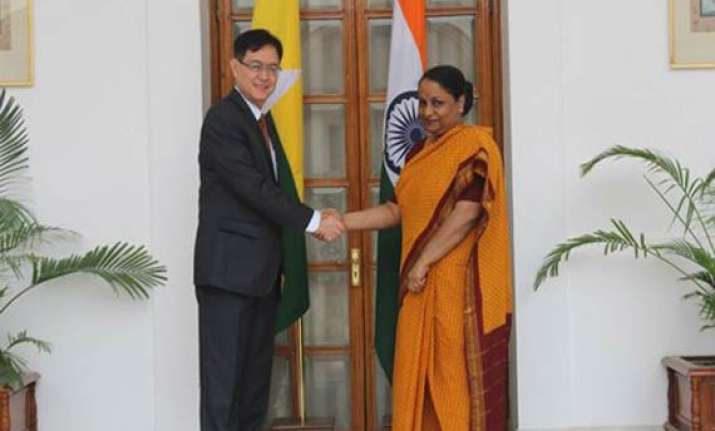 New Delhi:  India and Myanmar today held wide-ranging discussions on a host of issues including cooperation in security, trade, investment, energy and infrastructure development.
In the 14th round of Foreign Office Consultations here, both sides also reviewed various aspects of the bilateral ties and resolved to further strengthen the relations.
The Indian delegation was led by Foreign Secretary Sujatha Singh while the Myanmar side was headed by U Thant Kyaw, Deputy Minister of Foreign Affairs.
"In the course of discussions, both sides reviewed the entire gamut of bilateral relations as well as matters of international importance," the External Affairs Ministry said.
It said "both sides looked forward to forthcoming high level exchanges - the planned visit of External Affairs Minister of India to Nay Pyi Taw in August 2014 for the EAS (East Asia Summit)/ARF (ASEAN Regional Forum) Meetings and of Prime Minister of India in November 2014 for the EAS/ASEAN-India Summit." Kyaw paid a courtesy call on External Affairs Minister Sushma Swaraj later and extended to her invitation to visit Myanmar.
The MEA said a range of issues including matters pertaining to political and parliamentary contacts, security, trade and investment, development cooperation and capacity building, connectivity and people to people linkages were discussed in today's meeting.