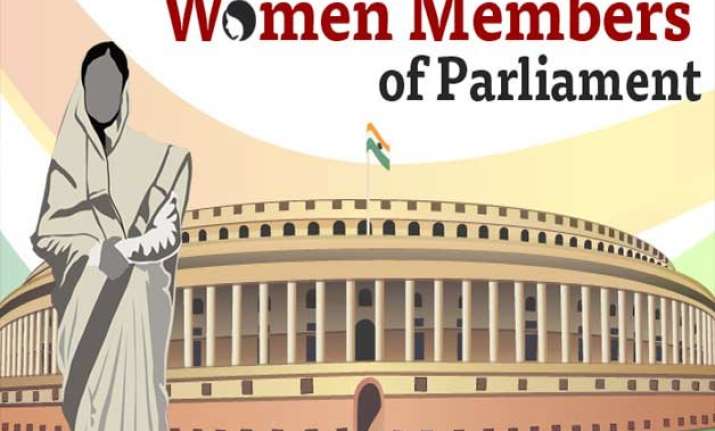 New Delhi: Last week, Prime Minister Narendra Modi had proposed that only female MPS should speak in Parliament on March 8 to mark the International Women's Day.
The prime minister complimented the contribution of women in strengthening the nation. "A country is not made strong by its infrastructure. Every citizen of India strengthens the nation and mothers give strength to these citizens. It is the mothers who have been contributing to nation building for years," he added in his speech.
The representation of women in parliament in India is so poor that even our neighbours- Pakistan, Nepal and Bangladesh fare better than us as women are better represented in their parliaments, says a report by according to Factly.in, a data-journalism portal.
Women's representation in elected bodies, Lok Sabha and state legislative assemblies is a cause of huge disappointment. Out of 543 members in the Lok  Sabha there are only 66  women, which is a mere 12%. In the Rajya Sabha, there are 31 women out of 245 MPs. Whereas, when we talk about Nepal and Bangladesh it is 29.5% and 20% respectively.
So much so that even Afghanistan has a better position than India. They have 27.7 % of women ministers in parliament.
Rwanda has 5 times more female MP's than India 
The most impressive country is Rwanda, East African country which has the most female-dominated Parliament in the world, with 64 per cent of female politicians, outnumbering the men.
 
Britain has more female MPs than ever with almost a third of our Parliament made up of women - but when you look at our progress in a global context, we have a long way to go
India's position in the world 
India proved poorly even when compared with her immediate neighbours. Nepal with a much better postion is followed by China and Pakistan.
When we look at the past, in 2009, four major states Kerala, Himachal Pradesh, Jammu and Kashmir and Jharkhand did not elect a single woman MP.  In 2014, both Himachal Pradesh and Jharkhand  have failed to elect a woman, while Jammu and Kashmir and Kerala have each elected only one woman MP.
The scenario for women Members of Legislative Assemblies (MLAs) across all state Assemblies in India is even worse, with the national average being a pitiable 9%.