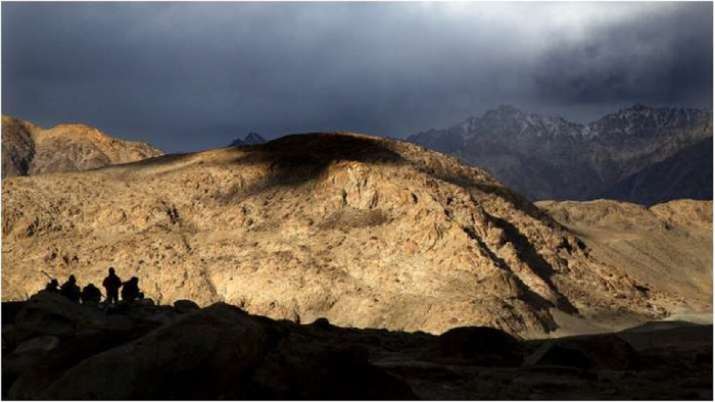 India-China border tension: In a significant development, Indian security forces once again today (Tuesday, Sep 1) foiled an attempt by the Chinese Army to transgress into the Indian side of the Line of Actual Control (LAC) in the general area of Chumar.
Seeing the vehicles from the Indian side along with troops, the Chinese vehicle convoy returned back towards their bases. Indian security forces are on high alert all along the LAC to prevent any incursion by the Chinese in any sector.
Around 7 to 8 heavy vehicles of the Chinese army set off towards the Indian side of the Line of Actual Control from their Chepuzi camp. In reaction, the Indian security forces also made precautionary deployments to prevent any intrusion.
Meanwhile, earlier in the day, a high-level meeting between Defence Minister Rajnath Singh, Foreign Affairs Minister S Jaishankar, NSA Ajit Doval and chiefs of Army, Navy and Airforce took place at South Block in New Delhi on India-China border issues.
The meeting was held after tension at the India-China border once again rose after the Chinese army attempted to transgress into Indian areas near the southern bank of Pangong Tso near Chushul in Ladakh on the intervening night of Saturday and Sunday (August 29 and 30).
Sources said Indian Army occupied the height on the southern bank of Pangong Tso, which can give advantage to the side which holds it for controlling the areas around.
Meanwhile, in a statement, the Indian Army said that on the intervening night of August 29 and August 30, 2020, PLA troops violated the previous consensus agreed in military and diplomatic engagements during the ongoing standoff in eastern Ladakh and carried out provocative military movements to change the status quo.
ALSO READ | India again prevents China's provocative action to unilaterally alter status quo
ALSO READ | India-China border tension: Rajnath Singh meets Jaishankar, NSA, armed forces chiefs in Delhi