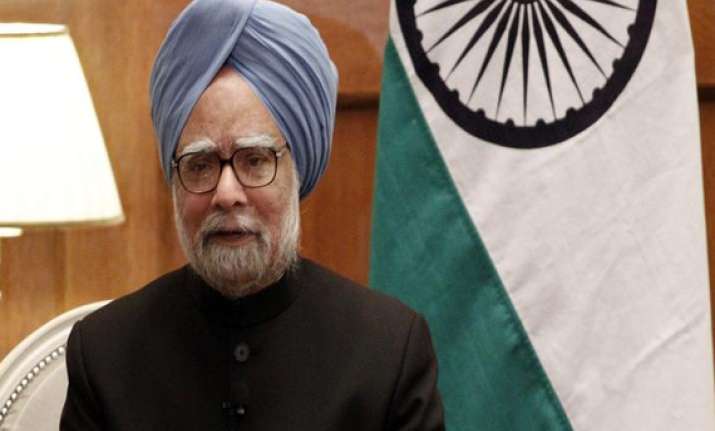 New Delhi, June 24: 
As government prepares to unveil some measures to revive the economy, Prime Minister Manmohan Singh says India cannot expect "outside help" on a scale which can see the country through its difficulties.
"We have to raise our economy through our own good steps," Singh told reporters accompanying him on board his special aircraft late last night while returning home after a eight-day foreign tour.
Fresh from attending the G20 Summit in Mexico and the Rioრ Summit in Brazil, Singh said the events of the last couple of days convinced him more than ever before that there are no international solutions to the problems of a country of India's size.
"We must plan our economy in such a manner that we cannot expect outside help on a scale which can see us through our difficulties," he said.
The government is likely to announce some measures tomorrow to shore up confidence in the financial markets and revive the economy before Finance Minister Pranab Mukherjee demits office to contest the Presidential elections as the UPA nominee.
Singh promised that problems with regard to the fiscal management will be tackled effectively and credibly.
"There are problems with regard to management of the balance of payments deficit on the current account. Those problems also we will tackle.
It will not be proper for me to talk about these things in detail, but, you have my assurance that I recognise that we have to work our way to restore the momentum of growth that India needs and which the people of India want the Government of India to work for," he said