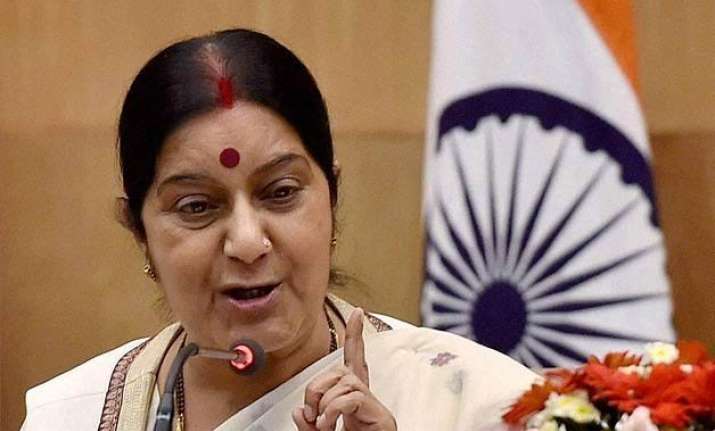 Jerusalem : India has always offered the Jewish people a safe and secure home, External Affairs Minister Sushma Swaraj said while commending the Indian community in Israel for their services as caregivers.
"India has always offered the Jewish people a safe and secure home for many centuries," Sushma Swaraj said on Monday while addressing the Indian community and the Friends of India here on the second day of her visit to Israel.
Addressing the community reception, she congratulated the Indian caregivers for performing commendable service away from their homes.
There are at least 80,000 Jews of Indian origin in Israel, most of whom are now Israeli passport holders, according to Indian embassy figures.
There are at least 10,000 Indian citizens in Israel, of whom at least 8,000 are caregivers while others are diamond traders, IT professionals, students and unskilled workers.
Sushma Swaraj also conveyed her good wishes to Indians serving in the UN Disengagement Observer Force.
The minister, who on Monday held delegation-level bilateral talks and met the Israeli leadership, including President Reuven Rivlin and Prime Minister Benjamin Netanyahu, said: "Our cooperation is expanding in new areas like homeland security, innovation, education and science and technology."
She concluded her address with the belief that the India-Israel partnership would be strengthened in future.