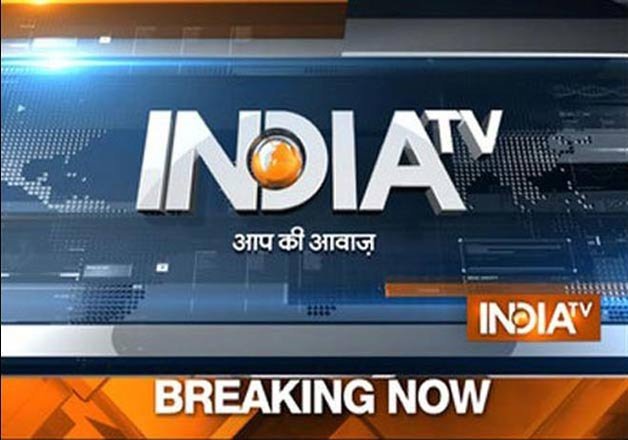 National News
Siachen avalanche survivor in critical condition; liver, kidney dysfunctional
New Delhi: The condition of Lance Naik Hanamanthappa Koppad, who was miraculously found alive after remaining buried in snow for 6 days following the avalanche in Siachen, remains critical. Read More
'Odd-even' set for Delhi comeback; Kejriwal to announce dates tomorrow
New Delhi: Delhi's road rationing 'odd-even' scheme is "all set" to return to the national capital, with the announcement of the schedule for the next phase to be announced by Delhi Chief Minister Arvind Kejriwal tomorrow. Read More
Former Pak minister Rehman Malik dubs Headley's testimony as 'a pack of lies': Report
Islamabad: Former Interior minister of Pakistan Rehman Malik today accused India of defaming its neighbour country by fabricating the confessions made by David Headley regarding the 26/11 Mumbai attacks, terming the Pakistani-American terrorist's testimony as 'a pack of lies'. Read More
International News
Obama administration proposes $860 million in aid for Pakistan
Washington: The Obama administration today proposed allocating USD 860 million, including USD 265 million for military hardware, for Pakistan in the upcoming US budget. The funds will help the country fight terrorists, secure nuclear weapons and improve ties with India. Read More
Donald Trump, Bernie Sanders win in New Hampshire, setback for Hillary Clinton
Manchester: Bernie Sanders swept to a huge victory today by defeating Hillary Clinton in the New Hampshire Democratic primary for US presidential nominee while Donald Trump solidified the frontrunner status in the Republican party by scoring a big win in the race to the White House. Read More
Indo-Pak relations remain tense after Pathankot attack: US intelligence chief
Washington: Indo-Pak relations "remain tense" after the Pathankot terror attack and India's engagement with Pakistan this year may depend on Islamabad's willingness to take action against those linked to the incident, US intelligence chief has said. Read More
Business News
Sensex slumps to 21-month low as banks bleed
Mumbai Market benchmark Sensex heavily lost ground today and slumped by 262 points to hit a 21-month low despite firm European equities and positive US index futures as domestic lenders came under heavy selling pressure after posting disappointing quarterly numbers.
RBI sets rupee reference rate at 67.8781 against US dollar
Mumbai: The Reserve Bank of India today fixed the reference rate of the rupee at 67.8781 against the US dollar and 76.6480 for the euro. These rates were 68.1623 and 76.3827, respectively, yesterday.
RBI to cut repo rate by 25 bps in April: Nomura
New Delhi: The Reserve Bank is likely to cut the repo rate by 25 basis points (bps) after the Budget, in its policy meeting in April, beyond which the central bank is expected to stay on hold, says a Nomura report.
Xiaomi Mi 5 camera samples revealed ahead of MWC
New Delhi: Xiaomi is all set to showcase its next flagship smartphone, the Mi 5, on February 24 at its MWC 2016 event. The company has released information about the smartphone and this time from the Xiaomi President Lin Bin, giving us an idea how capable the Mi 5's camera is. Read More
U.S. tells Google can qualify as drivers in self-driving cars
New Delhi: U.S. vehicle safety regulators have said that the artificial intelligence system piloting self-driving Google car could be considered as the driver under federal law. This has turned out to be a major step toward finally winning approval for autonomous vehicles on the roads. Read More
Entertainment News
Slapgate Controversy: Govinda offers Rs 5 Lakh,unconditional apology to fan; Twitter reacts
New Delhi: Eight years back When Bollywood star Govinda had slapped Santosh Bateshwar Ray during the shoot of his film 'Money Hai To Honey Hai', little did the actor imagine that this slap would cost him incessant court hearings and media trials. The 'Hero No. 1' actor on Tuesday offered an unconditional apology and Rs 5 lakhs to Santosh Bateshwar Ray, for his unheroic act. Read More
Parineeti Chopra to star opposite Ayushmann Khurrana in YRF's 'Meri Pyaari Bindu'
Mumbai: Actress Parineeti Chopra, who was last seen in 2014 film "Kill Dil" has been cast in Yash Raj Films' (YRF) next project titled "Meri Pyaari Bindu". The film will also star Ayushmann Khurrana. Read More
J&K set to host 10th edition of SaMaPa music fest
New Delhi: Spread over 35 locations across the scenic state and 75 concert performances, music cutting across genres is set to resonate Jammu and Kashmir as the 10th edition of the 'SaMaPa Aalap Festival' goes underway on February 16. The festival will feature more than 100 musicians presenting classical, sufi, ghazal, folk music and 'sufiana mausiqi' of Kashmir.
Sports News
We lost but taking lot of positives from the game: Dhoni
Pune: India skipper Mahendra Singh Dhoni remained positive and said the surprise defeat to Sri Lanka in the first Twenty20 international has given them the chance to assess the team's batting frailty ahead of the big-ticket World T20. Read More
ICC World T20: Pakistan ready to play at neutral venue if govt denies permission to tour India
New Delhi: What may come as a dampener to the cricket fans through out the world, the Pakistan cricket team may opt out of the upcoming ICC World Twenty20 tournament, slated to be held in India from March 8. Read More
Team India should have given Sri Lanka bowlers a bit more respect: Sunil Gavaskar
Pune: The defeat to a depleted Sri Lanka in the first T20 international was a good wake-up call for the Indians, according to former captain Sunil Gavaskar, who said the batsmen should have shown more respect given that the Lankan pace trio was an unknown proposition. Read More