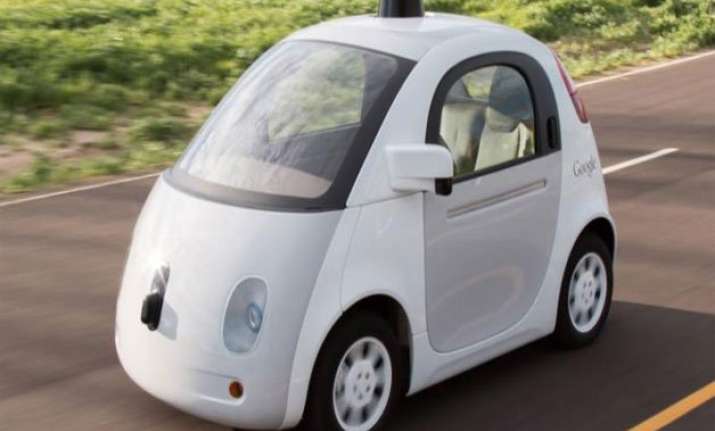 New Delhi: U.S. vehicle safety regulators have said that the artificial intelligence system piloting self-driving Google car could be considered as the driver under federal law. This has turned out to be a major step toward finally winning approval for autonomous vehicles on the roads
The National Highway Traffic Safety Administration told Google, a unit of Alphabet Inc (GOOGL.O), of its decision in an unreported Feb. 4 letter to the company posted on the agency's website this week.
Google's self-driving car unit on Nov. 12 submitted a design proposal for a self-driving car that has "no need for a human driver," and the letter to Google from National Highway Traffic Safety Administration Chief Counsel Paul Hemmersbaugh said.
"NHTSA will interpret 'driver' in the context of Google's described motor vehicle design as referring to the (self-driving system), and not to any of the vehicle occupants," NHTSA's letter said.
"We agree with Google its (self-driving car) will not have a 'driver' in the traditional sense that vehicles have had drivers during the last more than one hundred years."
Main automakers and technology companies including Google are racing to develop and sell vehicles that can drive themselves.
But if "NHTSA is prepared to name artificial intelligence as a viable alternative to human-controlled vehicles, it could substantially streamline the process of putting autonomous vehicles on the road," he said.
If the car's computer is the driver for legal purposes, then it clears the way for Google or automakers to design vehicle systems that communicate directly with the vehicle's fake pilot.
Google in his response said that the federal agency offered its most comprehensive map yet of the legal barriers to putting fully autonomous vehicles on the road. It also noted that regulations requiring some auto safety equipment cannot be waived right away, with requirements for braking systems activated by foot control.
"The next question is whether and how Google could certify that the (self-driving system) meets a standard developed and designed to apply to a vehicle with a human driver," NHTSA said.