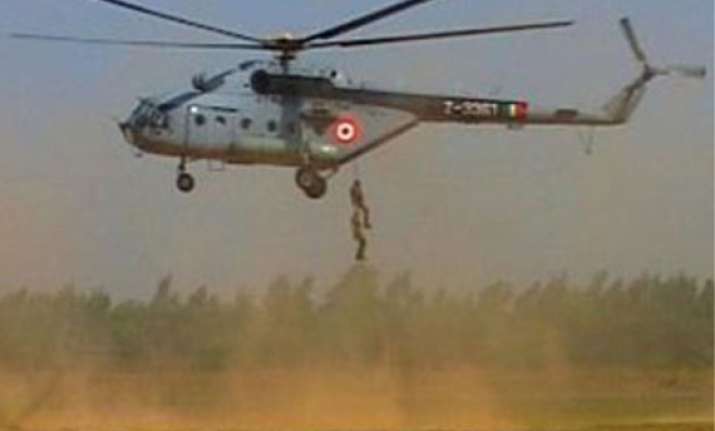 Bardhaman (West Bengal), Jun 29: A helicopter belonging to Indian Air Force landed in a field near Ourgram due to bad weather today.
There were three IAF personnel in the chopper. Villagers flocked to see the helicopter, which was stranded in the field for nearly 90 minutes.
The chopper later took off and returned to Panagarh air base.