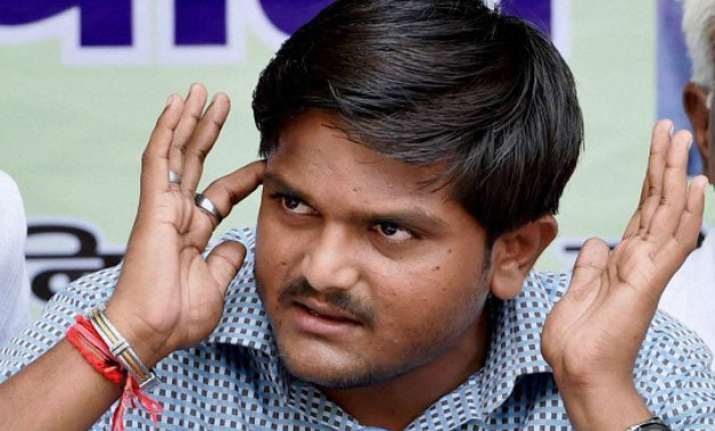 New Delhi: Hardik Patel, the 22-year-old leader of the Patidar reservation movement, said that he want to be the modern Sardar Patel.
In an exclusive interview with India Today, Hardik said, "I like it when people call me Sardar Hardik. I want to be the modern Patel. Not a pretender."
He also took a dig at Prime Minister Narendra Modi's ambitious 'Statue of Unity' project.
"I want to be the real thing. Not a statue," he said.
'Statue of Unity' is an under construction 182 metres monument of Sardar Patel that will be created directly facing the Narmada Dam near Sardar Sarovar Dam in Vadodara.
While justifying his demand for reservation to the Patel community, Hardik said that he has no political links and that he does not want to fight elections.
The B.Com. graduate also described PM Modi's Gujarat model a big failure and advised political leaders to retire at the age of 58 to make room for young netas.
"Those were rich became richer and poor became poorer. I haven't seen any Gujarat model, I have come from village. I didn't see any development in my village. I don't even remember who I voted for," he said.
"I want young people to run the country. Whether the person is from Bihar, UP, Delhi or Rajasthan, that doesn't matter," he added.
He also slammed Delhi CM Arvind kejriwal for making false promises to the people.
"Arvind Kejriwal talked big but he hasn't been able to bring about any change. He has failed as Delhi CM," he said.
Hardik is in news from last few days for leading a massive demonstration in Ahmedabad demanding inclusion of Patel community in the OBC category.