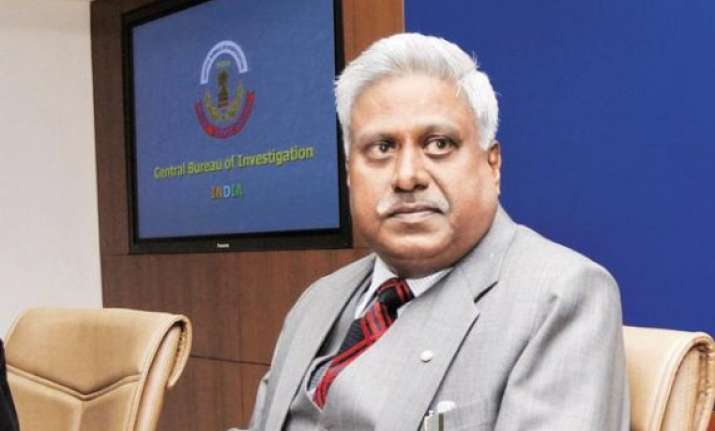 New Delhi: "I had to take a stand for my organisation and team," said CBI Director Ranjit Sinha after Supreme Court struck down observations made by a lower court on investigators probing coal scam. Two days after the apex court order, the CBI Director also said that he was approaching it for filing a perjury case against lawyer Prashant Bhushan after a probe found that there was conversation between controversial meat-exporter Moin Qureshi and Sinha as alleged.
Sinha had raised objections after a special court hearing coal cases remarked that the investigators should undergo proper training and refresher courses at CBI Academy so as to hone their investigation skills. "I decided to approach the Supreme Court," says Sinha. "I am not important, my organisation is. I am grateful to the apex court for restoring the dignity of the premier probe agency," Sinha told PTI here.
The Supreme Court has asked the special court dealing with the coal-block allocation cases not to make any personal remarks against the officers probing the scam and to stick to the point of law. A three-judge bench headed by Justice MB Lokur had disapproved of the remarks made by the special court, saying "it (trial court) will stick with the legal issues and not make any personal remarks."
The bench had passed the order after the CBI submitted that two of its officers - Superintendent of Police Nirbhay Kumar and inspector Rajbir Singh - expressed reservation about continuing in the team of investigators in the wake of observations made by the trial court. The court had also barred any officer probing the coal cases from opting out of the investigation without the permission of the Supreme Court.
Sinha claimed that there was concerted effort by "vested interests" to sully CBI's image by making false allegations. He also rubbished allegations made by Prashant Bhushan in the Supreme Court that Qureshi was possibly a conduit between the CBI director and the coal-scam accused.
Bhushan had alleged that Sinha had 90 meetings with Qureshi over 15 months, and claimed that the meat exporter was a conduit for getting the agency to shut probes into various cases linked to the coal scam.
The Supreme Court was apprised on Friday by Attorney General Mukul Rohatgi about an appraisal report prepared by the Director General of Income Tax (Investigations) on Qureshi. "There is no conversation" between Qureshi and Sinha. There may be some innuendo referring to present CBI Director but there is "no direct conversation", Rohatgi had said in the Court.
Sinha said he will be filing a perjury case against Bhushan next week as all the allegations levelled by him against "the CBI Director have fallen flat" after a probe by the Income Tax department. "Again, it's not a question of Ranjit Sinha but the honour and dignity of the post of the CBI Director," he said.