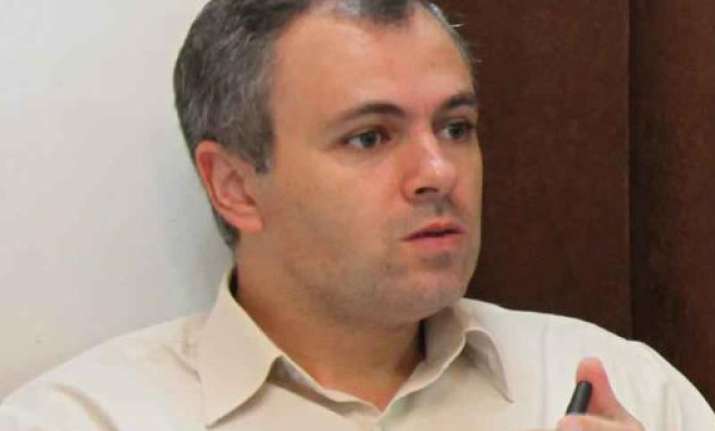 Anantnag, Nov 21: Raising the pitch from opposition PDP's bastion for phased revocation of AFSPA, Jammu and Kashmir Chief Minister Omar Abdullah today said he was on the "right track" and that his efforts will continue.

Omar said his government was trying to address the concerns of the Army, which has voiced serious reservations on lifting of AFSPA, without engaging in public debate.

He also made it clear that the state government was only adhering to last year's decision of Union Government for gradual lifting of the controversial Armed Forces Special Powers Act(AFSPA).

"I am on the right track and my efforts for gradual revocation of AFSPA will continue," Omar said addressing a massive public rally in this south Kashmir town in the Valley, 60 kms from Srinagar, after inaugurating a grid station.
 
South Kashmir has been traditionally a PDP stronghold and the Chief Minister chose this area for reiterating his demand for revocation of AFSPA and to directly guage the sentiments of the people here.

"I have heard some people saying that revocation of AFSPA was not a people's demand. Raise your hands if you want AFSPA to go," Omar said in Kashmiri, to which the crowd raised their hands in a sign of approval amid loud cheers.
 
The Chief Minister said the Centre's view on the issue was that all the stakeholders, especially the Army,  will be taken on board.

"We always wanted to take everyone along," he said.  "In this regard, a decision has been taken to send a team comprising Director General of Police, Additional Director General of Police and Home Secretary to Delhi for holding talks with the (Union) Home department, Army Headquarters and Defence Ministry for preparing a roadmap," he added.
 
He said the Centre's Cabinet Committee on Security (CCS), the highest decision making body of the government on security related matters, has mandated the state government to look into the issue of phased revocation of AFSPA.

"Whatever is happening is as per the mandate of the CCS, which has mandated the state to look into the issue (AFSPA)," he said, emphasising there was an ample scope to address the concerns of the security forces especially the army while passing on the peace dividends to the people of the state.