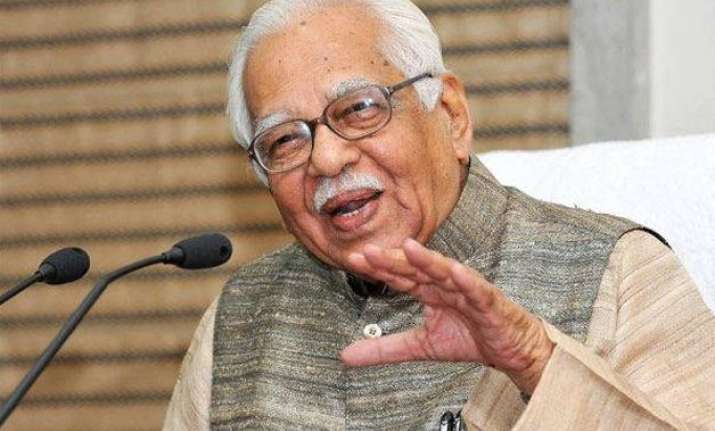 Allahabad: Dismissing allegations that his utterances and actions were politically motivated, Uttar Pradesh Governor Ram Naik today asserted that he was discharging his duties in the manner mandated by the Constitution.
"I do not know what allegations are being made against me. As the state's Governor I am discharging my duties in a constitutionally and morally appropriate fashion. My duties often require me to intervene in matters relating to law and order and education. That is all I have to say," Naik told reporters here on the sidelines of a function here.
The Governor was responding to reporters' queries on allegations often levelled by leaders of the ruling Samajwadi Party in the state that his actions and utterances were often aimed at benefiting the BJP, which is making serious efforts at reviving itself in the politically crucial state where assembly polls are due in 2017.
In the recent past, the acrimony between the Governor and the state government has been on display on a number of occasions, most notably in the episode involving recommendation to appoint a retired High Court judge, known to be close to the ruling party in the state, as the Lokayukta.
While Naik has stood his ground citing deficiencies in the selection process, which has caused the state government to relent, his stance has invited scathing criticism from leaders like cabinet minister Azam Khan who has remarked on a number of occasions that Raj Bhavan (the governor's official residence) had become a "raajneetik (political) bhavan".