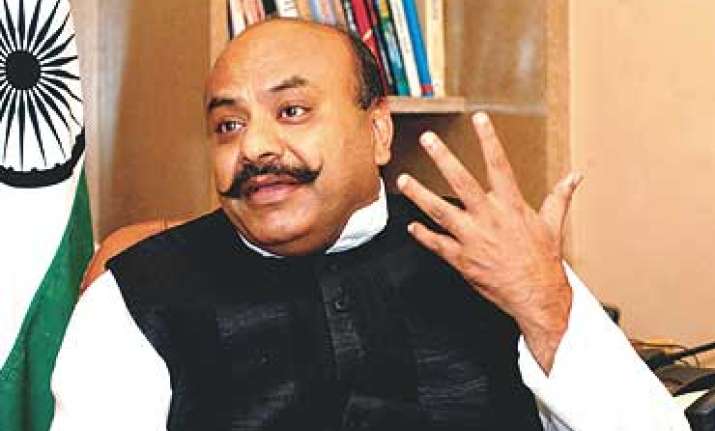 BJP leader Sudhanshu Mittal, whose residence was searchec by Income Tax sleuths in connection with Commonwealth Games projects on Tuesday, said he was being made a political scapegoat.
In an interview to India TV, Mittal clarified that he did not own a single paise share in Deepali Designs and Exhibits, which got the contract for generators and
electric cabling and the deal itself was only for a mere Rs 29 lakhs, out of a whopping Rs 77,000 crore that was spent on Commonwealth Games.  
Similarly, about Ireo, Mittal said, "a relative of mine is in a high office in that company. Is that a crime?" 
"My image", the BJP leader said, "has been tarnished. It has been alleged that I siphoned off money. I challenge that the allegations made against me be substantiated.
Do not demolish people and their reputations", Mittal said.