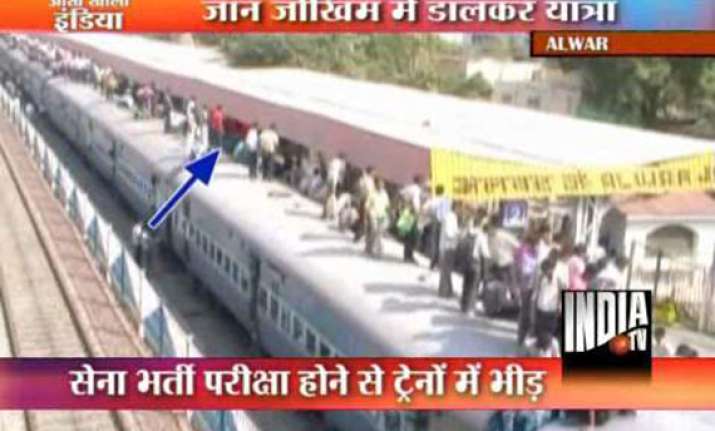 Alwar, Rajasthan, Oct 22: Hundreds of youths are travelling on train rooftop nowadays to attend the army recruitment tests being conducted in the region.

Police and Government Railway Police personnel watch helpless as the young men clamber aboard the rooftop of trains, even as the train bogies have sufficient space for passengers.

Last month, five youths had died in Ajmer while travelling on the rooftop of a train.