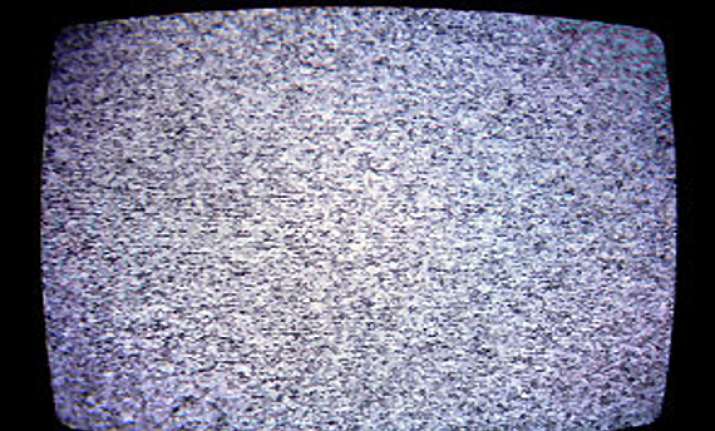 New Delhi, Nov 1: Television sets without set top boxes (STBs) in hundreds of households across Delhi, Mumbai and Kolkata went blank as the deadline for switch over to cable TV digitisation ended last  midnight.
People watching various programmes faced a TV blackout when the clock struck 12. However, in some areas of Kolkata, the television sets without STBs were found to be working.
In Mumbai, nearly 20 per cent of the households have not installed STBs.
Information and Broadcasting Ministry's data for all the four metros combined showed digitisation of cable TV households including Direct To Home (DTH) connections up to 94 per cent.
TV viewers in Chennai who have not made the change, however, got some relief with the Madras High Court granting extension of the deadline till November 5 for the process of digitisation of TV signals.
The Bombay High Court, however, refused to grant more time to cable network providers in the city to switch to digital addressable system (DAS). But it asked the Union government to consider giving some relief to viewers during Diwali.
According to ministry figures, Delhi has achieved a 97 per cent digitisation (including DTH connections) while in Kolkata it is up to 85 per cent.