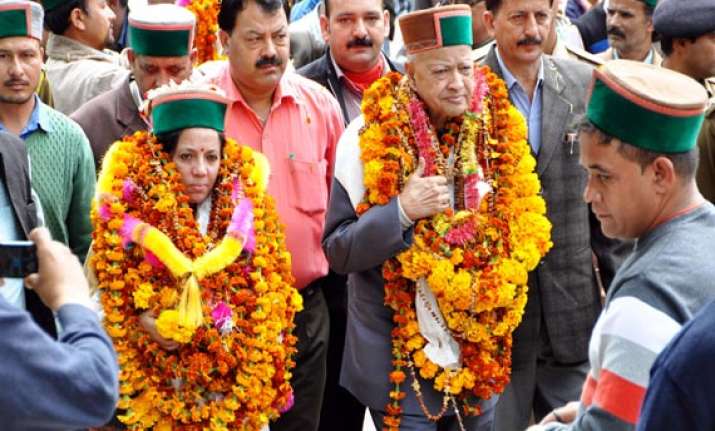 Shimla: Himachal Pradesh Tourism department has earned a profit of Rs 76.58 lakh during financial year 2012-13, Chief Minister Virbhadra Singh said here yesterday. 
The department has earned income of Rs 77.86 crore against expenditure of 77.10 crore, he added.  Presiding over the meeting of Board of Directors (BoD) of HPTDC, Singh asked the officers to explore possibilities of setting up suitable tents at Sangla in district Kinnaur and other locations under Eco Tourism-cum-Nature Camp accommodation.
The chief minister directed the HPTDC officials to ensure that services and facilities are provided to customers in hotels run by the Corporation and clean environment, proper sanitation and healthy and hygienic and good quality food should be benchmark of corporation.
He directed the HPTDC and other concerned departments to carry out renovation of Himachal Bhawan in New Delhi and Café Satluj at Rampur Bushahr on priority so that visitors could be provided better facilities.
Singh also announced 8.33 per cent bonus to Corporation employee drawing salary and DA, not exceeding Rs 10,000 under the payment of Bonus (Amendment) Act, 2007 for 2012- 13.