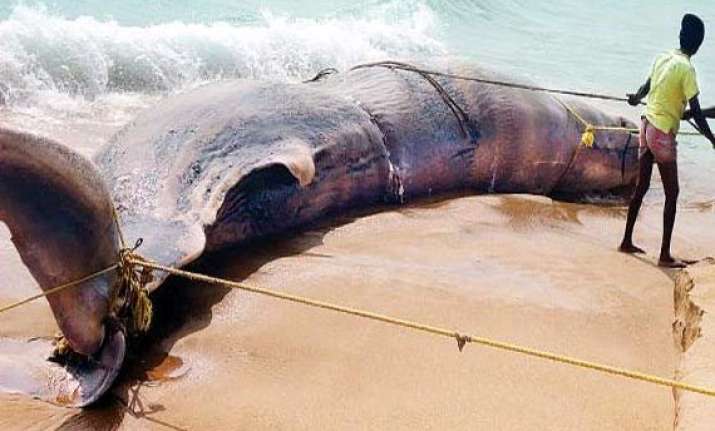 Brahmagiri (Odisha): A huge whale, probably hit by a ship, was washed ashore for nearly 5 km by sea tide near Gauda Nuagan under Krishna Prasad block of Puri district.
The Divisional Forest Officer of Chilika Wildlife Division, Assistant Conservator of Forests of Rambha range along with veterinary experts reached the spot on Sunday.
After efforts to bring the dead whale away from the shore failed, its neck and tail were tied by ropes to a tree, and a preliminary post mortem was done, which showed that the whale was probably hit by a ship. The body was cut into three pieces.
The female whale is 35 feet long, 20 feet in diameter and probably weights more than eight tonnes. It washed ashore nearly four days ago at Ginapalli.