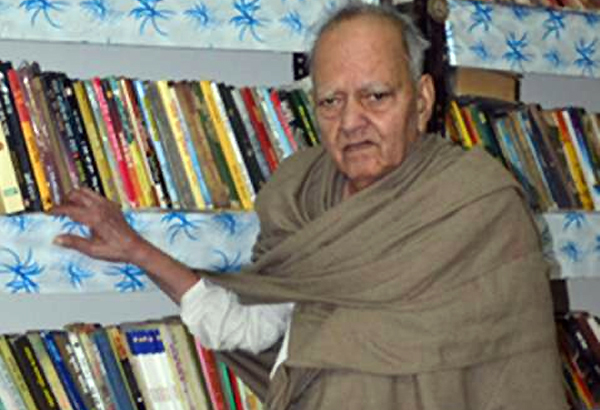 Allahabad, Mar 14: Noted Hindi litterateur Amarkant today received the prestigious Jnanpith Award at a glittering function here.

The 87-year-old writer was presented with the award by renowned critic Namvar Singh at a function organised at the Allahabad Museum.

Expressing his happiness over receiving the award, Amarkant said he saw it "more as a challenge than an accomplishment as the award is likely to raise the expectations of readers from me".

"I hope I will be able to live up to their expectations," he added.

Speaking on the occasion, Namvar Singh said it was "a historic occasion when the entire team of the Bharatiya Jnanpith Trust has come to this town in the honour of one of the greatest and most popular writers of our times".

 Ravindra Kalia, member of the Selection Board of the Bharatiya Jnanpith, showered praise on the writer.

"We feel proud to have Amarkant as one of the recipients of the Jnanpith Award. In view of his old age and poor health, we felt it imperative to visit his home town to present him with this award," he said.

Born in 1925 in Uttar Pradesh's Ballia district, Amarkant came to Allahabad in 1947 for higher studies and made the city his home.

After Firaq Gorakhpuri, Mahadevi Verma and Naresh Mehta, he became the fourth Jnanpith award recipient from the city.

The octogenarian writer has authored several novels and short stories. He was recently conferred with the Sahitya Akademi award for 'Inhin Hathiyaaron Se' (a novel set against the backdrop of the Freedom struggle).

Amarkant had been chosen for the 45th Jnanpith award jointly with another Hindi writer Shrilal Shukla, best known for his satirical novel 'Raag Darbaari'.  Shukla passed away on October 28 last year, barely a months after the awards were announced.