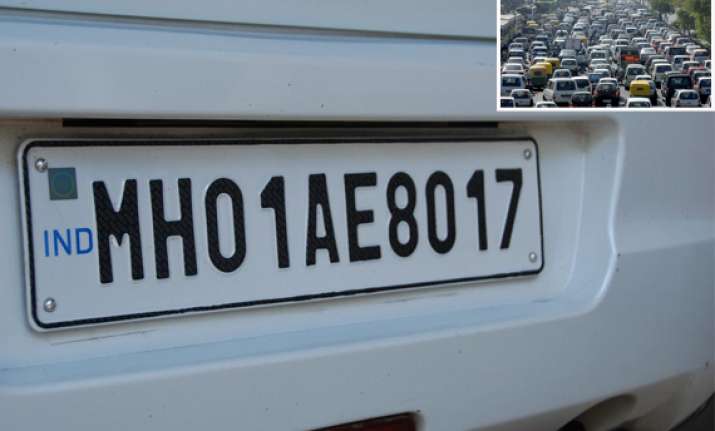 New Delhi, Apr 25: As part of the Supreme Court's directive, from next week onwards, people in Delhi will be sporting high-security number plates (HSNP) on their vehicles. This is being done to curb the rising incidences of vehicle thefts.
In the first month, new vehicles will sport HSNP, followed by installation of HSNP on older vehicles from June.  
Officials at Delhi government's Transport Department say, HSNPs will be installed first on new vehicles and on those vehicles that come for fitness check at Mall Road and Transport authority office in Burari from April 30.  
At the Mall Road transport authority office too, HSNP will be fitted first on new vehicles. This will be extended in a phased manner  to other regional authority offices. 
U R Kapoor, the owner of the company engaged in installing HSNPs, says, the preparations are in the final stage.  
The fees for installing HSNPs on heavy motor vehicles, light motor vehicles and motorcycles will be different. Once an HSNP is installed, it cannot be removed.  
Any attempt to remove the HSNP will result in breaking of the number plate. 
Kapoor said, there are more than 70 lakhs vehicles in Delhi, and changing number plates will surely take time. We will seek further guidelines from the court, he said.  
For the present, HSNPs will be installed in older vehicles from June onwards.