Follow us on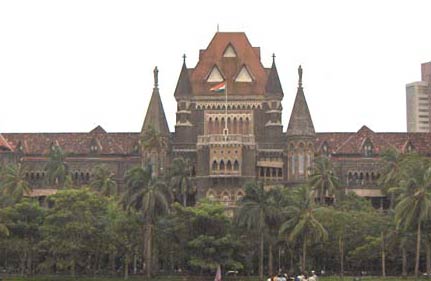 Hearing a petition alleging misappropriation of funds by trustees of Shree Sai Baba Sansthan Trust in Shirdi, the Bombay High Court has directed Maharashtra Government to forthwith frame rules to govern the affairs of the Trust and constitute a new managing committee whose term has expired three years back.
Justice N D Deshpande and Justice Naresh Patil, in a recent order, also asked the State to keep a proper record of meetings of Managing committee, Advisory Council and Bhakta Mandal.
The bench noted that since last six years the rules had not been framed to govern the trust as laid down under Section 25 of Shree Sai Baba Sansthan Trust (Shirdi) Act, 2004.
The judges, however, clarified that this order shall not be construed to mean that they had approved that the Managing Committee constituted under Section 5 of the Act was strictly in law. The Government is at liberty to consider the issue in respect of constitution of Managing Committee, the bench said.
The directions were given on an application moved by two agriculturists from Ahmednagar, Rajendra Shelkar and Suresh Patil who questioned the government's decision in continuing with the Managing Committee although its three-year term expired in 2007.
The court admitted the petition earlier clarifying that its pendency would not come in the way of the Government in appointing a fresh committee. However, the committee continued even after the expiry of its term in 2007.
S B Talekar, Counsel for the Petitioners, argued that the committees such as 'Advisory Council' and 'Bhakt Mandal' had not been constituted in accordance with provisions of Section 18, 19 and 21 of Shree Sai Baba Sansthan Trust (Shirdi) Act.
The Counsel further alleged that the funds of the Trust were misutilised and the meetings of the Committees and Council were not at all held as claimed by the respondents.
Talekar said that since last six years, the State had failed to frame the rules governing the affairs of the Trust.
N B Khandare, Government Pleader, said the petition had raised question of validity of the Act itself. As the Petition was already admitted, all these questions (being raised now) should be addressed and decided at the time of final hearing.
Khandare argued that the Advisory Council, Managing Committee and Bhakta Mandal were constituted in accordance with law and the same were in existence and functioning well. However, he admitted that the Rules under Section 25 of the Act of 2004 are not yet framed by the State Government.
Denying misappropriation of funds, R N Dhorde, Counsel of Sansthan, said disbursement of money to deserving trusts was decided on merits by the Managing Committee. Later, the proposal was forwarded to Scrutiny Committee (SC) and only after the SC approved, it was forwarded to the Government.
He said the accounts of the Sansthan were audited and placed for approval before the State Assembly. Once in a year, meeting of the Advisory Council and Bhakta Mandal was held. The members of Managing Committee were functioning to the best of their abilities and in the interest of Sansthan. PTI