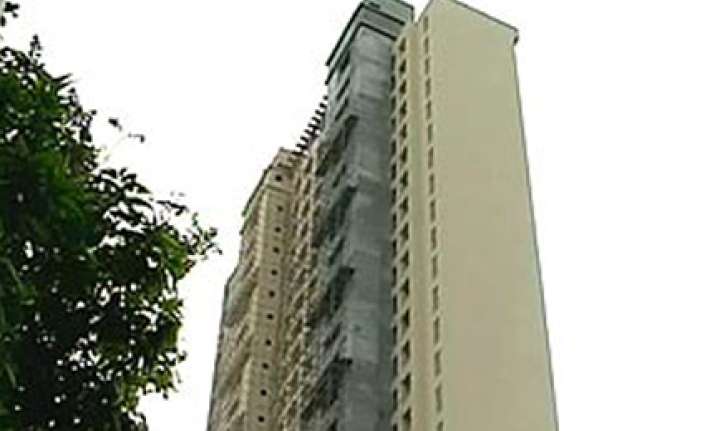 Mumbai, Dec 8 : The Bombay High Court today asked the controversial Adarsh Housing Society to submit a list of its original members, as well as that of existing members.
Hearing the petition filed by the society challenging cut-off of water and power supply as well as cancellation of occupation certificate, High Court also asked when the plot, on which the society stands, was given up by Defence ministry.
The 31-storey building, in upscale South Mumbai, became the centre of controversy after newspapers reported that it stood on Defence land, in violation of CRZ regulations, and was originally meant for relatives of Kargil war martyrs.
"There is a clear admission in your letter of proposal (seeking allotment of plot) in 1999 that land was in the possession of Defence. We want to know when Defence handed it over to state," the judges said.
The division bench of Justices B H Marlapalle and U D Salvi also asked the society to produce terms and conditions of allotment of land by state government in January 2003.
The division bench also sought to know whether permissions were taken when height of building was increased.
"We have heard that subsequently height was changed. We want to know whether permissions were obtained for it," it said.
The matter will now come up for hearing on December 16.
"As per MMRDA, it cancelled the OC after State received some communication from Ministry of Environment and Forests (MoEF). But MoEF's show cause notice to us came 10-12 days after this," said advocate Dada.
He said that "MMRDA has abdicated its responsibility" by acting at the behest of the state. MMRDA itself had given the OC after scrutinising all documents, he added. PTI