Follow us on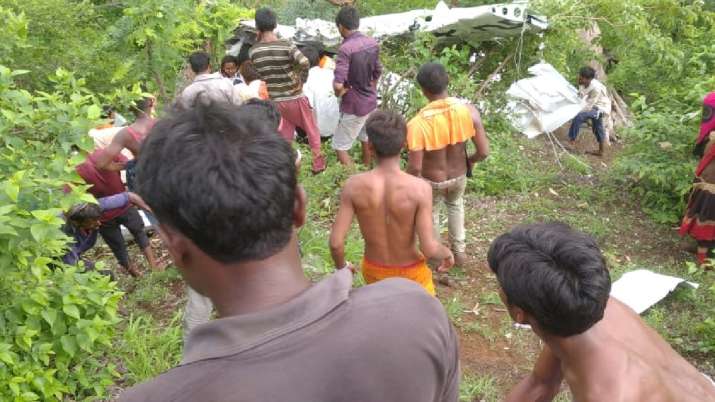 At least one person had died while another was injured after a trainer aircraft crashed in Maharashtra's Jalgaon. Earlier, another official had said that it was a helicopter, but as per the updated information given by district superintendent of police Pravin Mundhe, it was a trainer aircraft.
The incident took place near Wardi village in the district's Chopda area which is part of the Satpura mountain ranges around 4.30 pm.
"One occupant was declared dead on arrival by hospital authorities while the second person has sustained injuries," he said.
One of the occupants was a woman but it was not yet clear who was piloting the aircraft, police said.
Meanwhile, Civil Aviation minister Jyotiraditya Scindia has expressed shock about the incident and offered his condolences to the deceased family.
On Thursday, two women died when their small plane crashed into an empty home in a luxury gated community in the hills of Northern California.
ALSO READ | 11 injured in hot air balloon crash in New Zealand
Mary Ellen Carlin of Pacific Grove was flying the plane Tuesday, and Alice Diane Emig of Rancho Cordova and her dog, Toby, were on board, Emig's family told Monterey Bay-area news station KSBW-TV.
The twin-engine Cessna 421 crashed into the home in the gated community about 5 miles (8 kilometers) from the city of Monterey shortly after departing from Monterey Regional Airport, according to the Federal Aviation Administration.
The crash sparked a fire in the house that spread to nearby bushes, but crews got it under control Tuesday.
Carlin, the owner of the plane and a flight instructor, was planning to fly Emig from Monterey to Mather in the Sacramento area, family told the TV station. Relatives said deputies told them no one survived the crash.
ALSO READ | Philippine military plane crashes after missing runway; 17 dead, 40 rescued