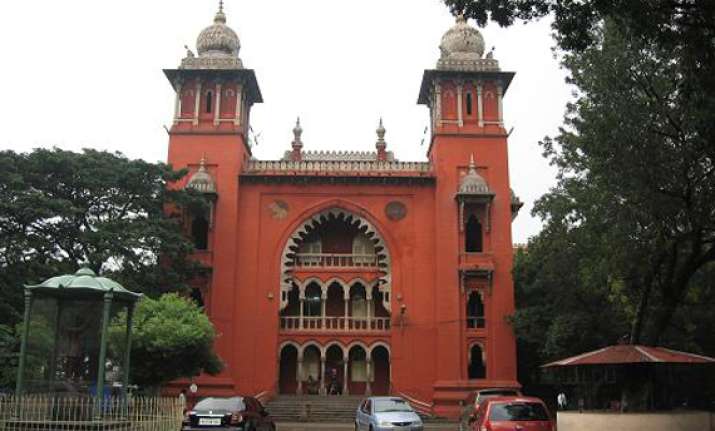 HC notice to APP on petition seeking action against police
Chennai:  Madras High Court yesterday issued notice to Additional Public Prosecutor on a petition seeking a direction to the government to take action against police officials for allegedly arresting a fast-track court judge in Coonoor on a woman Sub-inspector's complaint that he had cheated her.
When the matter came up for hearing today, the First Bench comprising Chief Justice Rajesh Kumar Agrawal and Justice M Sathyanarayanan, ordered notice be issued to the APP, Maharajan.
Tamil Nadu Advocates Association, Madras High Court Advocates Association, Women Lawyers Association and the Bar Council submitted that police, acting on a complaint from SI Uma Maheswari of an all-women police station at Coonoor, had arrested Thangaraj, judge of Coonoor FTC in Namakkal district from his home early on June 29.
To questions by Thangaraj on whether they had got permission from the district judge for his arrest, the police officers had reportedly told him there was no need for it.  
The Associations also alleged police had wrongly interpreted the Supreme Court guidelines, saying intimation of arrest was given.
They pointed out that the guidelines clearly stated that before arresting a judicial officer, the District Judge or High Court has to be intimated of it.