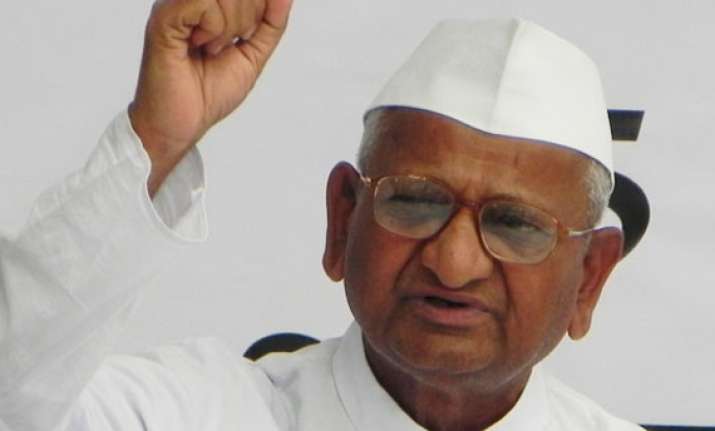 New Delhi, Nov 22: On the eve of winter session, social activist Anna Hazare on Monday raised the pitch on Lokpal issue, threatening to launch another agitation if a "weak" bill is brought in Parliament.

"Currently it is with the Standing Committee and they (MPs) are discussing it. I do not know in which form it will come. But if they bring a weak Jan Lokpal Bill then again I will go to Ramlila ground," Hazare told NDTV.

Winter session is beginning tomorrow and the government has listed the Lokpal Bill 2011 for discussion and passing in parliament among other Bills.

"It is an honour to die for a cause and I will resort to agitation again for a strong Lokpal Bill," Hazare said. 

Hazare had launched and indefinite hunger strike in August at Ramlila Ground here to press for a strong Lokpal.

He ended his 12-day fast after Parliament endorsed in principle three of his key demands to deal with corruption.