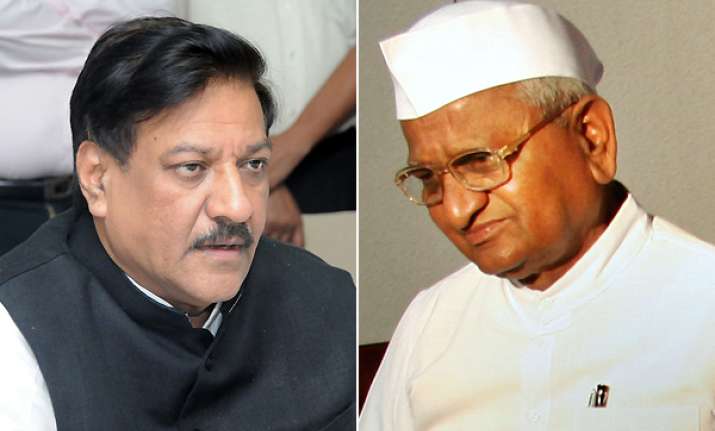 Mumbai, Dec 27: On the eve of Anna Hazare's 3-day fast for a stronger Lokpal Bill, Maharashtra Chief Minister Prithviraj Chavan on Monday said the activist should introspect if it is right to "pressurise" Parliament, whilst it is engaged in debating the bill.

"We must not forget that in a democracy, the Parliament alone is entitled to pass all the legislations.  Anna should also examine if it is good to pressurise the Parliament in this way," Chavan told reporters on the sidelines of a function to mark Central Bank of India's centenary.

Chavan said Hazare should have waited for another 2-3 days for Parliament to discuss the Bill and then gone ahead with his proposed fast.

The state government will extend all help for the agitation being held at the Bandra Kurla Complex in the city as per the rules but will not entertain any special demands, Chavan stressed.

Chavan expressed hope that the agitation would be peaceful with no law and order issues and would not in any way affect the common man.