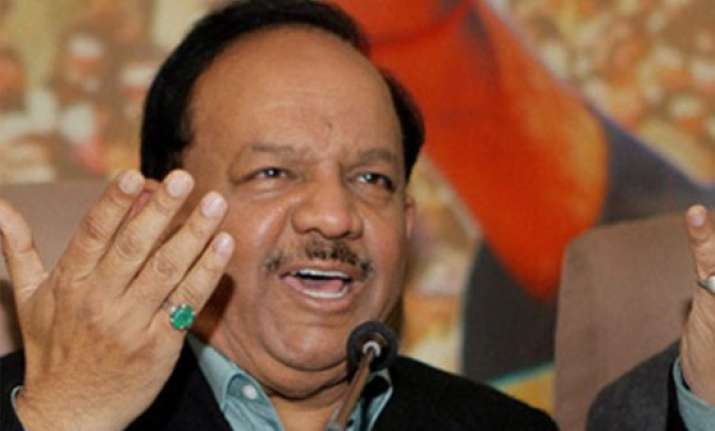 New Delhi: Union Health Minister Harsh Vardhan has urged Delhi Lieutenant Governor Najeeb Jung to ensure that the national capital celebrates a 'silent' Diwali this year.
Vardhan, while citing a Supreme Court ruling in an email to Jung, told him that noise-pollution free Diwalis are fast becoming the norm in many parts of the country.
In July 2005, the Supreme Court had passed an order banning the bursting of fire crackers in residential areas.
"The implementation of the Apex Court's order has been practically absent in Delhi. Some state governments have been quite successful in ensuring quietness in the revelries. I hope that under your direction, Delhi will turn a corner from this Diwali onwards," the Minister wrote.
The Minister, who has already announced that he is in the process of constituting an expert group to recommend nation-wide measures to prevent noise pollution, recalled progressive governments cannot reconcile cultural sentiments with the suffering of people, especially children and old people.
With only eight days left for Diwali, the Lieutenant Governor should not lose time in issuing strict instructions to all police stations, resident welfare association and corporation authorities to enforce the Apex Court's order, he noted.
He also suggested that a campaign should be launched at the earliest so that people do not invest their money on noise-generating crackers.