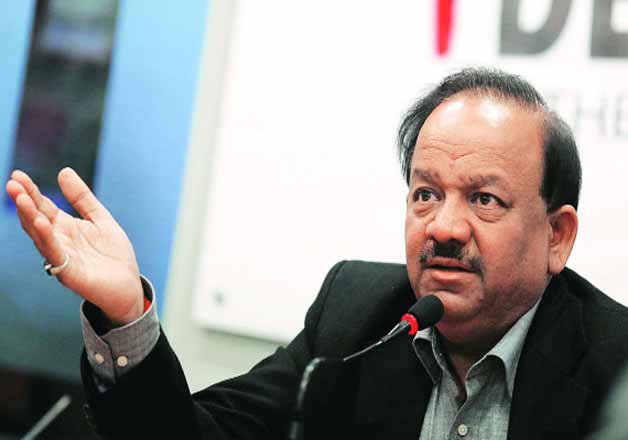 New Delhi: Union Science and Technology Minister Harsh Vardhan has shot off a letter to the Delhi Police Commissioner alleging that two policemen stood as "mute spectators" while a man was allegedly beaten to death in a case of road rage in central Delhi's Turkman Gate area.
Harsh Vardhan, who is the MP from Chandni Chowk constituency, has also demanded that the two cops be suspended and a thorough investigation initiated in the case.
"Yesterday, I had gone to meet the family of late Mr Shahnawaz to extend my condolences. His sons, Fahad of Class 9 and Kaif of Class 4, told me that there were two policemen who stood there as mute spectators. Not only should an inquiry be ordered against these two policemen, but they should also be suspended," he said in the letter to the Police Commissioner.
He also said that a message must be sent to the people that the police are their "protector".
The Union Minister has further requested the Police Commissioner to make sure that the FIR into the matter is fool-proof and the family members of Shahnawaz including the two minor sons who are eyewitnesses in the case are provided with adequate police protection.
Md Shahnawaz (38) was allegedly beaten to death in front of his minor sons in central Delhi's Turkman Gate area on Sunday night. He was attacked by the occupants of a car after his bike grazed their vehicle. Police have arrested all the five accused in the case.
Shahnawaz, who ran a shop dealing in electronic scrap in Mata Sundar Road area, was returning home with his sons  Fahad (13) and Kaif (9) -- after visiting his parents at Chandni Mahal area when the incident took place.
Shahnawaz is survived by his wife Mumtaz, two sons and six-year-old daughter Talbia.