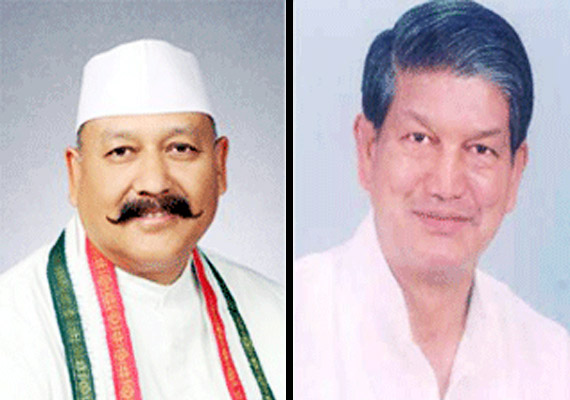 Dehra Dun, Mar 29: In fresh bickering in Uttarakhand's ruling Congress, Union Minister Harish Rawat today hit back at senior party leader Satpal Maharaj said the former railway minister should feel happy that he lost the race of Chief Ministership of the state.  
"Maharajji did not want me to see as the Chief Minister of Uttarakhand. As I have lost the race for the post, he should be happy for the fact," Rawat told reporters here.  
Rawat was commenting on the reported statement of Maharaj that Bahuguna is giving plum posts to Rawat loyalists more than his supporters.
Rawat congratulated Bahuguna on winning the trust vote in the assembly and appealed to opposition BJP to end their protest and participate in the assembly proceedings.  
To a question, Rawat said he has come here at the invitation of Bahuguna who wanted him to be present during the trust vote.
However, he refused to comment when asked whether he has withdrawn his resignation as union minister.