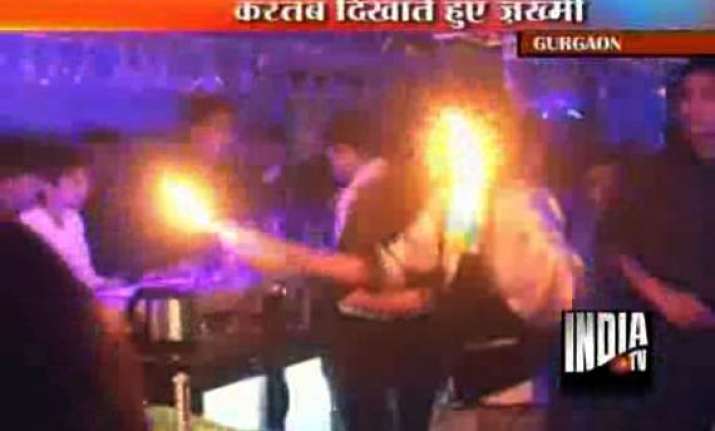 Gurgaon, Dec 17: Sandy, a bartender at a bar in MGF  Mall here, got facial burns on Friday night while doing fire stunts  even as scores of couples were merrily dancing to the beats of a DJ.
 
People were applauding Sandy, as he used to throw liquor bottles in the air and breathe out fire from his mouth using a chemical, but suddenly things went awry.
 
His mouth got burnt and as his face caught fire, people rushed to his aid and he was given treatment on the spot.
 
The bar owner claimed that Sandy is now out of danger.