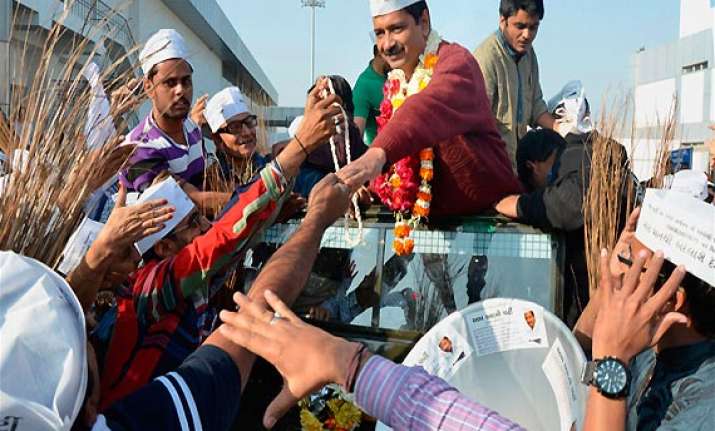 Patan (Gujarat): Gujarat police today stopped Aam Aadmi Party chief Arvind Kejriwal's roadshow at Radhanpur here after halting it for a brief questioning.
However Kejriwal claimed that he was "detained" by police for a brief period "at the instance of Gujarat chief minister Narendra Modi".
The Superintendent of Police, Patan district told India TV that since the electoral Model Code of Coduct has come into force, any roadshow or other election-related campaign needed prior permission from authorities.
The SP pointed out that there were nearly 20 vehicles in Kejriwal's cavalcade, but AAP leaders claimed that there was only one vehicle carrying Kejriwal, and the remaining vehicles were brought by supporters of their own accord.
Patan police also pointed out that the roadshow, which was taken out without permission, was causing traffic problems.
Later, Kejriwal's roadshow left on Ahmedabad-Bhuj route.