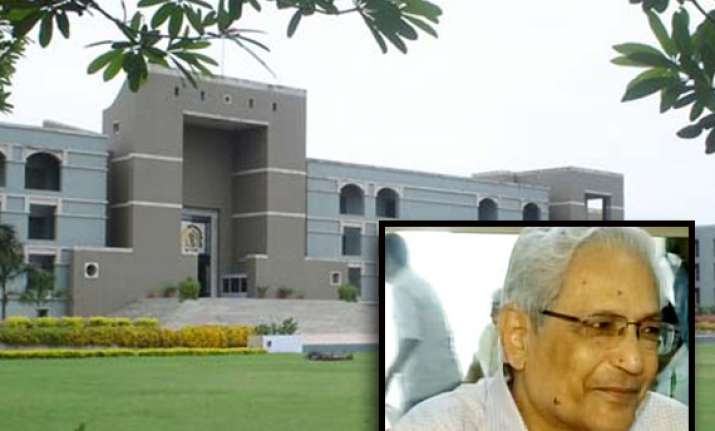 Gandhinagar, Aug 26: In an unprecedented move, the Gujarat Governor has appointed Retd Justice Ramesh Mehta as Lokayukta of the state, bypassing the Narendra Modi-led BJP government which had kept the post vacant for the last seven years.

Gujarat Opposition Leader Shaktisinh Gohil, who had led a delegation of Congress MLAs to the Governor on the issue of Lokayukta, said, "Gujarat Governor Kamla has appointed Retd Justice R A Mehta as Lokayukta late last night." The name of Justice Mehta was suggested by Chief Justice of Gujarat High Court S J Mukhopadhaya to the state government, but it had not made the appointment till now, he said.

The move by the Governor of bypassing state government in appointment of Lokayukta was taken by her after "thorough consultation with legal experts," Gohil said.

"Governor has told us that non-appointment of Lokayukta for the last seven years, was a matter of grave concern as there was no authority to look into affairs of the government," he said.

Gohil said that as per Rule 3 of the Lokayukta Act of Gujarat it is for the Chief Justice of Gujarat High Court to suggest name of Lokayukta after consultation with Leader of Opposition.

The Gujarat government has no role to play in the appointment of Lokayukta, he said.

The Lokayukta Act says the Governor shall appoint the Lokayukta on the basis of suggestion by Chief Justice of Gujarat High Court, Gohil added.

When Modi has supported Anna Hazare's movement for Jan Lokpal Bill, it was a "grave fault on his part not to appoint Lokayukta in Gujarat for the last seven years," Gohil said.  Gujarat has got Lokayukta after seven and half years.

Born on May 4, 1936, Justice Mehta was enrolled as an Advocate  in 1962.

He practiced at Rajkot for one year, and then practiced in the High Court of Gujarat from 1963 onwards.

He worked as Additional Standing Counsel to the Central Government from 1974 to 1978, and again from October 1982.

He was appointed Additional Judge, Gujarat High Court  in 1983 and confirmed as permanent Judge  the next year. He remained as Acting Chief Justice  from September 1995 to July 1996.  He retired in 1998.

After his retirement Justice Mehta was occasionally seen with left-leaning NGOs mostly working on the subject of minority rights.

When Anna Hazare visited Gujarat last time (the visit was arranged by Mallika Sarabhai), his stay was arranged at Justice Mehta's house.