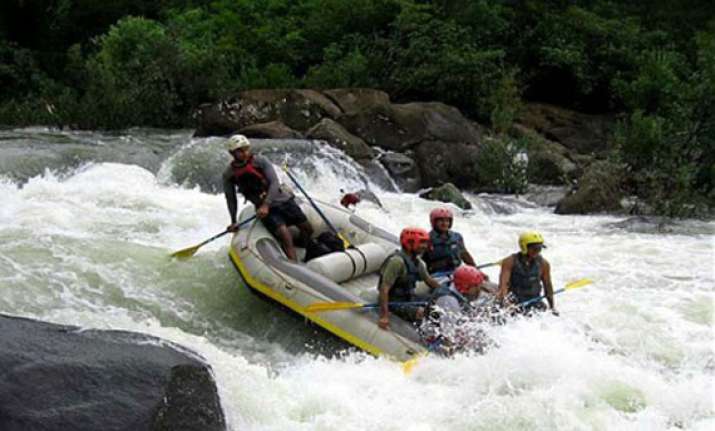 Panaji, Jun 29: Goa Tourism Development Corporation (GTDC) today announced a river-rafting facility on Mhadei river in Sattari taluka to attract tourists.
Rafting involves navigating rough river waters in an inflatable raft.
GTDC chairman Nilesh Cabral said the facility will be available from July to October subject to availability of rapids and adequate water currents and suitable weather.
"White water-rafting would be carried out in accordance with internationally accepted norms. The instructors are highly-trained and operations would be run with 'safety first' policy," he said.
The rafting will start at Ustem village and end at Sonal village, covering a distance of about ten kilometers in 90 minutes.