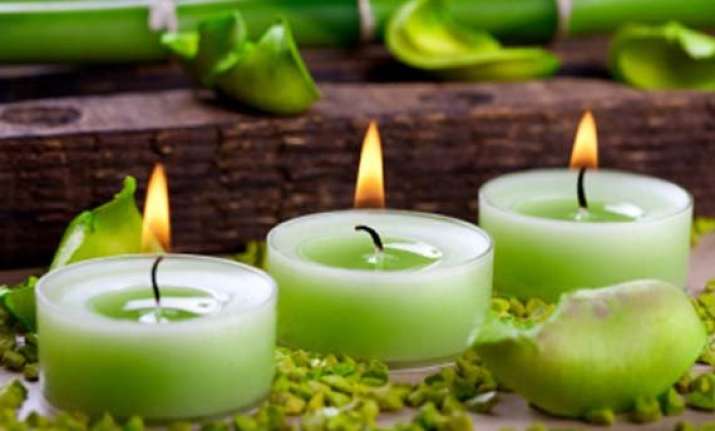 New Delhi: Upcycled candle moulds, rangoli-inspired bamboo trays and sandstone diyas are some of the 'green options' market players are coming out with to tap on to consumers preferring eco-friendly products this Diwali.  
While the eco-friendly candles are the much sought after green product this season, a wide range of wares have also flooded the market to tap on to the modern-day consumers who want to make "responsible choices".
These products are available in a number of online stores besides the shops at various markets.
Ecotokri, an online store for organic and green products, is offering diyas made of sandstone, a natural by-product that degrades slowly and causes no harm to the environment.  
The firm has also come up with rangoli-inspired bamboo trays decorated with 'highly sustainable LED lights', thus providing an alternative to the China-made lights that have ruled the roost in the Indian markets.
Apart from providing an environment-friendly alternative to people, the pollution-free products are also turning out as effective means of livelihood for the poor sections of the society.
"We have launched the wax project this Diwali, wherein, we are bringing out eco-friendly candles made by the under-privileged mothers of Jagadamba camp slum in South Delhi. Up cycled and molten candles are made by them out of waste materials," says Kanchan Rana of Green The Gap, which sells eco-friendly products.
Karnesh, Director of Ecotokri, says his company has come up with a wide range of eco-friendly products this Diwali that have a local flavor to them. "We have incorporated Indian elements into our products."
In an effort to stay as close to the nature, the makers of the green products are also working on the packaging and designing of the products, to make them less harmful for the environment.