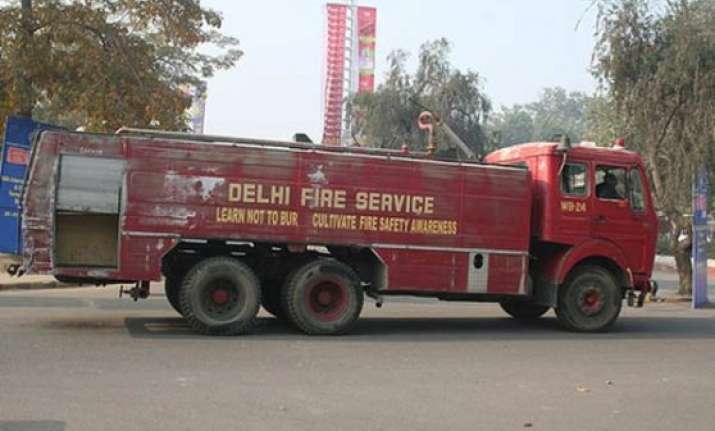 New Delhi: Delhi Fire Services is going to install GPS trackers in its fire tenders in order to reduce response time of the force.
With the installation of GPS trackers, the control room of DFS will not only be able to rush the nearest available vehicle to the spot where the fire incident has taken place but will also be able send a back-up from a different route if any fire tender gets stuck in traffic jam, a perennial problem faced by the force on the capital city's busy roads.
"In first phase, we have selected 100 fire tenders for the installation of the Global Positioning System (GPS) which aims to greatly reduce the response time for the force in case of fire-related incident. Within the next three months, 100 fire tenders will be fitted with GPS trackers," DFS director AK Sharma said.
At present, fire department has 200 fire tenders in total and 1,800 staff.
Sharma said the department was often accused of reaching the spot late, but with the help of GPS they will be able to monitor the movement of fire tenders.
In a recent case of such delay, some fire tenders on Friday had got stuck in traffic jam when they were on their way to Mahipalpur area in south Delhi where a major fire had broken out in the godown of a transport company.
"After installing GPS, we can successfully save time of fire tenders from being wasted in a traffic jam on city's roads. For instance, if a GPS-fitted vehicle going to douse fire gets stuck in jam, we can immediately track the exact location of the nearest GPS-fitted fire tender and ask it to rush towards the spot taking another route," Sharma said.
According to the department's officials, installation of GPS trackers in remaining fire tenders under second phase will begin if the new system gets a good response.