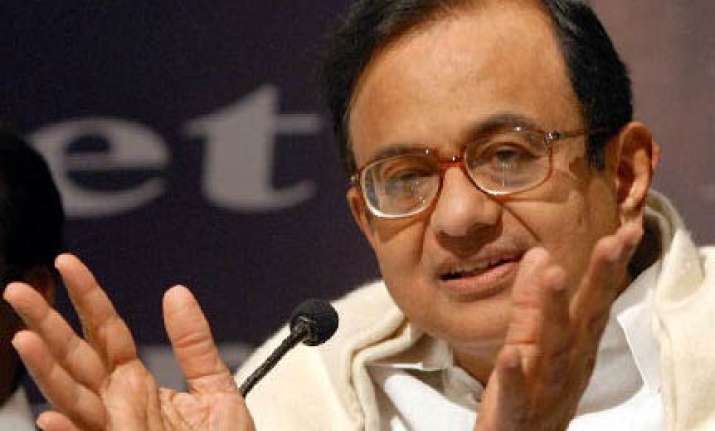 The government on Tuesday approved disinvestment of 10 per cent each in Coal India Ltd and Hindustan Copper Ltd, as it pushes its agenda to raise Rs 40,000 crore this fiscal through stake sales in PSUs.  The move, which is likely to generate about Rs 16,000 crore, was approved by the Cabinet Committee on Economic Affairs (CCEA).
In Coal India Ltd (CIL), the government will offload 10 per cent of its equity through an initial public offering. Hindustan Copper Ltd (HCL) will issue fresh shares equivalent to 10 per cent of pre-issue paid up capital along with government selling 10 per cent of its stake in the firm through a follow on public offer.
Home Minister P Chidambaram told reporters here that share sale, which gives 5 per cent discount to the employees of both the PSUs, is likely to happen within six months.
"Disinvestment of CIL would be through book-building process in the domestic market. One per cent of the equity will be offered to the employees of CIL and its eight subsidiaries," Chidambaram said after the CCEA meeting.
The government holds 100 per cent equity in the coal major, which has a total paid up capital Rs 6,316.36 crore. Post the disinvestment of 63.16 crore shares, its holding will be reduced to 90 per cent. Coal Minister Sriprakash Jaiswal had earlier said that the government could raise about Rs 10,000-12,000 crore from disinvestment in CIL.
Through the IPO, one per cent of the equity will be offered to nearly four lakh employees of CIL and its eight subsidiaries a discount of 5 per cent.
"The CCEA has also decided to allow 5 per cent price concession to retail investors in order to encourage greater public ownership of the public sector company," Chidambaram added. CIL is the world's largest coal producer with an output of 431.5 million tonnes (MT) last fiscal. It accounts for over 85 per cent of India's total coal production of 531.5 MT.
Commenting on disinvestment of HCL, Chidambaram said there will be a fresh issue of equity to extent of 10 per cent of the pre-issued paid up capital. "In conjunction with the issue of the equity, government will also disinvest its 10 per cent pre-issued paid up capital of the company."
The government has targeted to raise Rs 40,000 crore from disinvestment this fiscal. So far, divestment in Satluj Jal Vidyut Nigam fetched Rs 1,000 crore to the government.
The government is likely to sell its stake in 10 PSUs, including  MMTC, SAIL and RINL this fiscal. Last fiscal, it had raised Rs 25,000 crore through stake sale in Oil India, NMDC, REC and NTPC.
The disinvestment in HCL, 0.41 per cent stake of which is already with the public, will see the government holding coming down to 81.45 per cent from 99.59 per cent at present.
HCL's follow-on offer will see the firm issuing fresh shares aggregating up to 9.25 crore shares of face value of Rs 5 each, with government selling a similar quantum of shares.  Shares of HCL jumped 11.15 per cent to Rs 523 on BSE during mid-day trade.
Copper mining firm HCL turned profitable last fiscal and is looking to expand its operations, for which it plans to fund its Rs 4,200-crore augmentation programme.
HCL plans to raise copper ore production from 3.15 million tonne per annum (mtpa) to 12 mtpa and has plans to expand capacity of its mines and projects including the Khetri mines in Rajasthan, Malanjkhand Copper Project in Madhya Pradesh and Surda mines in Jharkhand.
The divestment and fresh equity issue is likely to fetch Rs 4,000 crore, half of which will go to the government, Mines Minister B K Handique had said last week. PTI