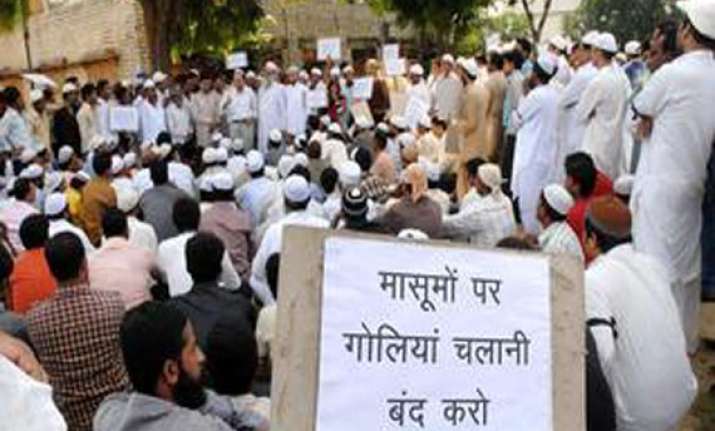 Jaipur : The CBI has filed a supplementary chargesheet against 17 persons including a Congress MLA and a BJP MLA in connection with the communal violence in Gopalgarh in 2009 which claimed ten lives.
The two legislators  -- Zahida Khan of Congress from Kaman constituency and Anita Singh of BJP from Deeg—were among the 12 persons charged under both non-cognisable and bailable offences for creating hindrance in government work.  
In the chargsheet filed yesterday in a special CBI court here, one person was charged for murder while four others were charged for attempt to murder and other offences.  
The CBI, however, did not implicate the then superintendent of police Hinglaz Dan and the then district magistrate, Krishna Kunal who were also accused in the case.  
In the chargesheet, Khan and Singh have been charged under Section 353 (assault or criminal force to deter public servant from discharge of his duty), 186 (obstructing public servant in discharge of public functions) to be read with Section 34 (acts done by several persons in furtherance of common intention) of the IPC.
During its probe, the CBI had gone through an FIR in which two persons, Nooruddhin and Ali Hussain, who lost their kin, had implicated local police, administrative officers and members of a community of criminal conspiracy and murder.  
"It was found in the investigation that when the situation was getting out of control on September 14, 2011 the police burst teargas shells," said the chargesheet.  
The chargesheet further said members of a community opened fire on government servants to create hindrance for them while they were discharging their duties.  
Ten persons were killed in police firing due to communal tensions in Gopalgarh in 2009. On March 6, 2012, CBI had filed a chargesheet against 15 persons who were charged for murder and other similar offences.