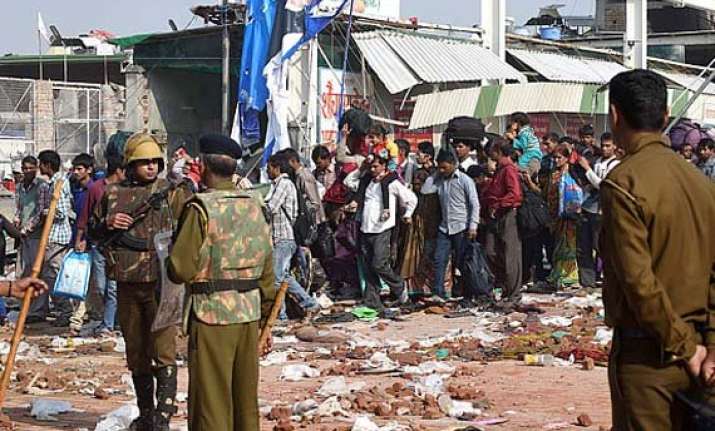 Barwala (Haryana): A day after his arrest, followers of self styled 'godman' Rampal were gradually coming out of his ashram here even as the security personnel were treading with caution before launching a full-scale search.
Early this morning, the authorities appealed to the followers still inside the Satlok Ashram to come out telling them that the police and civil administration was out there to help them.
Police said that they suspect some staunch supporters and members of his private commandos were still inside.  Police and para-military forces involved in the operation have been appealing to the followers who are still inside the ashram to come out without any fear, but some were still apprehensive.
Before launching full-scale operation to search Ashram for objectionable items, including arms and ammunition, police said they want to ensure that all innocent followers have come out so as to isolate any of the commandos or other accused who may be still hiding inside.