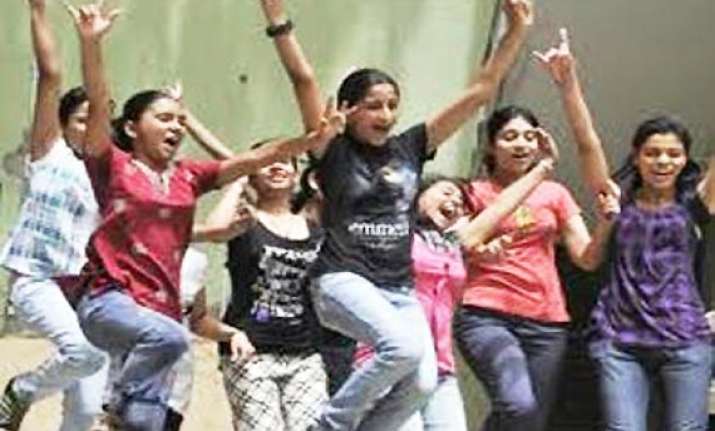 Bhubaneswar, May 29: Girls outshone boys in the Higher Secondary Examination, 2013 (plus II), results of which were published here today by State Higher Education Minister Badri Narayan Patra.
Girls performed better than their male counterparts in Science registering a pass rate of 73.79 per cent while boys recorded 71.04 pass percent, Patra said adding that boys secured a total of 66.01 per cent in Commerce while girls studying in the same stream registered 73.52 per cent pass rate.
At least 65.43 per cent boys successfully cleared the test in Arts and Girls' pass rate is 72.98 per cent, he said.  
The minister said the state government would soon distribute lap top computers among 15,000 students on basis of their merit in this examination.
However, this time, the Council of Higher Secondary Education, Odisha this time did not publish top 10 list.
Of the total 2,90,992 candidates appeared under four streams like Arts, Science, Commerce and Vocational, 2,03,367.  
While, 18,440 students got first division in Science, 3,421 in got it in Commerce stream. Likewise, 1,4148 students secured first division in Arts.
Total pass percent in Science stream is recorded 72.07 per cent while Commerce and Arts registered 68.1 per cent and 69.59 per cent respectively.
Dhenkanal district topped in the Science and Arts streams recording a pass rate of 85.70 per cent and 82.33 per cent respectively. Khurda district recorded highest pass percentage in commerce department.
Similarly Nuapada registered lowest pass percent of 34.05 per cent in science while Deogarh in commerce and Sundergarh in arts streams.
The results in Science and Commerce streams are nil in three colleges, a release issue by the higher education department said.
The CBSE booked 1872 students in Arts, 521 in Science and 227 in Commerce under malpractice.