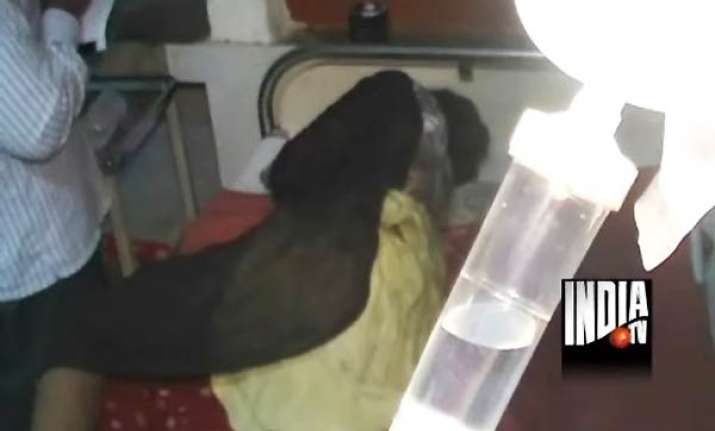 Varanasi, Jun 24 : A teenaged girl, who had  eloped with her neighbour Shiv Shanker to Mumbai and was later brought home,  tried to commit suicide by setting herself on fire on Thursday evening, police said.

The 14-year-old girl  Minu (name changed) was admitted to Shiv Prasad Gupta hospital here with 85 per cent burn injuries.

The girl was brought back by her relatives to her house in Ishipur village  under Badagaon police station after they came to know that she was in Mumbai with Shiv Shanker. During this period, the girl alleged, she was repeatedly forced to undergo sexual intercourse by the youth.

The girl's family treied to pressure the youth to marry her, but the latter refused. Disheartened, the girl set herself ablaze on Thursday evening.

A magistrate has recorded the girl's declaration and the police has promised to take further action.