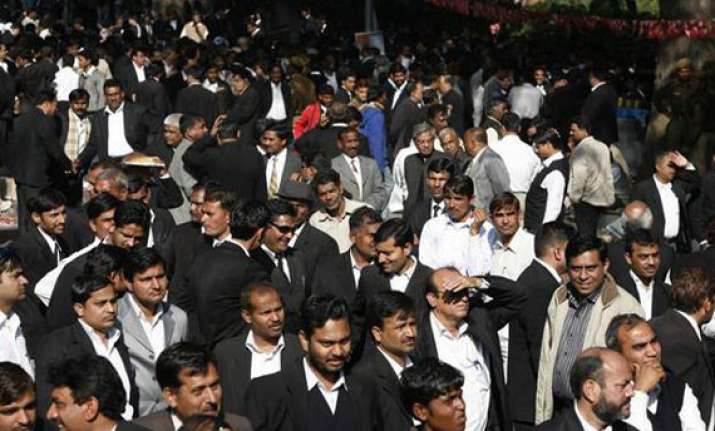 Ghaziabad: The two-day-old Ghaziabad lawyers' agitation turned violent on Thursday after the police failed to act against allegedly erring constables who Sunday manhandled the former bar association secretary inside a police station.
The lawyers who were staging a dharna in the court premises broke the metal detectors and damaged the barricading that checks vehicles Thursday.
They then locked the police post after breaking chairs, throwing tables to the ground and hurling abuses at the police.
The police force on duty quietly slipped out from the court compound.
Ghaziabad Bar Association president Anil Pandit pacified the lawyers and sent a delegation to SSP Sachi Ghildiyal who expressed her inability to initiate action against the constables since the election model code of conduct is in force.
The SSP claimed she had written to the Election Commission (EC) asking for permission to initiate action against the constables.
She said that the guilty policemen have been shifted to the police lines and a final decision on action against them would be taken only after the EC grants permission and the inquiry report reaches her office.