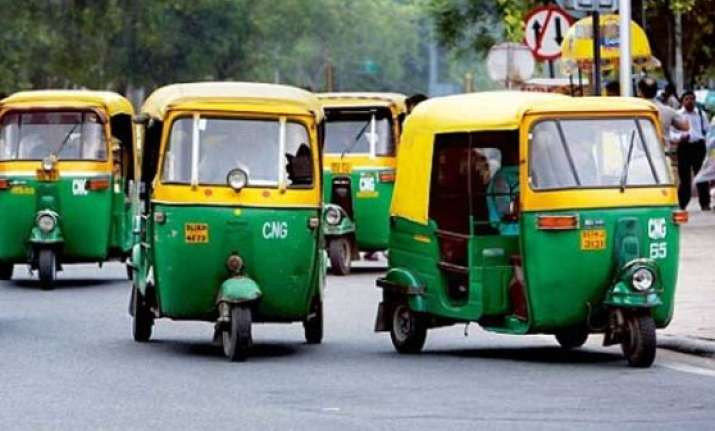 New Delhi: Travelling in a three-wheeled autorickshaw may soon become 'outdated' in Delhi with four-wheeled autorickshaws making a entry in the national capital.
"We have introduced four-wheeled autorickshaws in the national capital. For the trial run, we have given three-four permits for operation of such four-wheeled autorickshaws. The new rickshaw will be a three-seater like the three-wheeled autorickshaw," said a senior official of the transport department.
The four-wheeled autorickshaws have been kept under the same category as the existing three-wheeled autorickshaws.
"The colour of the new autorickshaw will also be the same as the three-wheeled rickshaws. The drivers of the new vehicles can allow only three passengers," he said.
In 2011, the Supreme Court had relaxed the cap on autorickshaws from 55,000 to 1 lakh. At present, there are around 85,000 autos plying in the national capital.
"These new vehicles have been kept under same category as three-wheeled rickshaws. As per Apex Court's direction, we have to run one lakh autorickshaws in Delhi," he said.
"The introduction of four-wheeled rickshaws will not only encourage healthy competition among autorickshaw drivers but also provide a hassle-free mode of transport for auto users. The increase in the number of autos on the roads will be able to meet the demands of the public," the official said.
The Delhi Autorickshaw Sangh has protested the government's move to introduce four-wheeled autorickshaw in the national.
"The operation of four-wheeled autorickshaw will not be a success in Delhi. Such vehicles are not safe for passengers as they are covered from all sides like taxis," said Rajendera Soni, general secretary of Delhi Autorickshaw Sangh.
The earnings of taxis and three-wheeled autorickshaw will also be hit due to the new autorickshaws, he said.