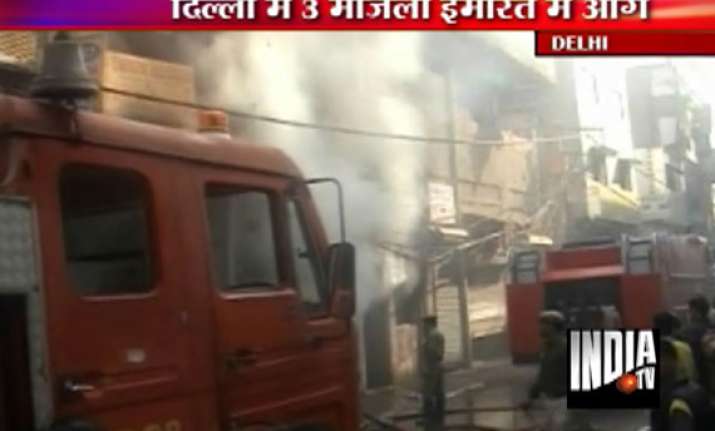 New Delhi, Nov 13: Four persons including two children were killed when a major fire broke out in a godown here this morning, Fire department official said.

Saurabh (5), Rishabh Kumar (7), Mamta (28) and Sanjay Tiwari (35) have died in the incident, he said adding the cause of the fire has not been ascertained so far.

The victims were trapped inside when the fire broke out at Rajdhani Transport godown on Asaf Ali Road near Ajmeri Gate here at around 9.45 AM, he said.

It took firemen an hour to douse the blaze, the official said.